Netflix brings its thin mobile games library to all Android users
1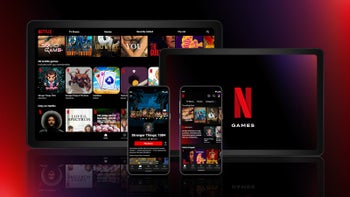 Netflix
is pretty serious about games and while the company doesn't have a pedigree when it comes to this part of the entertainment industry, it needs to start somewhere if it wants a seat at the big revenue earners' table.
After testing its games service in selected regions, Netflix
announced
today that its entire catalog of games is now available for all Android users who pay for a Netflix subscription. Although the library is quite thin, we're promised more titles in the future.
Starting today, Netflix subscribers can play five mobile games: Stranger Things: 1984, Stranger Things 3: The Game, Shooting Hoops, Card Blast, and Teeter Up. It's important to mention that these games don't feature any ads, additional fees and in-app purchases, so all you need is a Netflix subscription.
Netflix subscribers will see a dedicated games row and games tab on their Android devices where they can select any game to download. These games can be played on multiple devices on the same account. Keep in mind that some games may require an internet connection, but there are some that you can play offline.