Should the iPhone 11 have gotten a telephoto camera instead?
48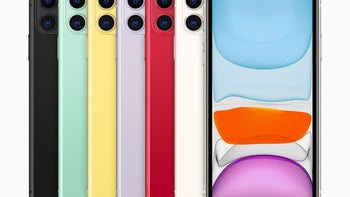 So, the new iPhones are here, and that base "iPhone 11" is looking pretty, pretty good! Not only does it have a powerful, future-proof chip, more mature colors, and a second camera, but it actually came out with a much more sensible price tag. But it's the camera we want to talk about here.
iPhones have had a dual camera module for some years now — since the
iPhone 7 Plus
launched with a telephoto lens and the coveted Portrait Mode. In current generation iPhones, the telephoto camera is kept as a feature for the more expensive, Pro models. The "affordable"
iPhone 11
did get its own secondary lens, but it's the ultra-wide-angle one.
OK, it's all fine and dandy to have the cheaper model "only" pack 2 cameras while the expensive ones have a triple module, that's fine. But did Apple make the right move by giving the iPhone 11 an ultra-wide lens instead of telephoto?
Some people will argue that the 2x zoom of the telephoto lens is nothing special — you can easily make up for it with digital zoom… or you can walk forward a bit. But others will say that using a telephoto lens for portrait shots is much, much better, since it keeps the subject's features realistic and it helps you compose the shot from the get go.
Fans of the ultra-wide will say "2x zoom is nothing, but that 120-degree lens really helps when you need to get something big into one shot". There's only so much space to go backwards. And the ultra-wide angle does help with action video shots for sure.
So, which camp are you in?