iTunes syncing for the Pre might soon be a thing of the past
0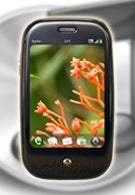 You've recently bought a
Pre
and enjoy its syncing capabilities with
iTunes
? Well, there might be some bad news for you. Apple has posted a note on their website, saying that iTunes syncing support will not be provided for "non-Apple digital media players". Here is an excerpt from the official text:
"Apple is aware that some third-parties claim that their digital media players are able to sync with Apple software. However, Apple does not provide support for, or test for compatibility with, non-Apple digital media players and, because software changes over time, newer versions of Apple's iTunes software may no longer provide syncing functionality with non-Apple digital media players."
So in short, what this means is that Palm Pre users might soon be unable to sync their smartphones with iTunes. It would be interesting to see if Palm's current CEO (and former senior vice president of the iPOD division) has an answer for that.
Palm Pre Specifications
|
Review
source:
Apple
via
EngadgetMobile