iOS 7 leaked screenshots hint at flashlight on next gen iPad
35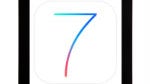 It's hard to argue at this point that Apple didn't rush out iOS 7 in order to hit the Worldwide Developer Conference deadline. The software itself is pretty buggy, the design seems unfinished in many placed, and the biggest clue of all: there was no iOS 7 beta for the iPad. Well, we're just getting the first leaked screenshots of iOS 7 on the iPad, and it looks just about how you'd expect.
The screenshots come from
ApfelPage.de
and show various parts of the OS like the settings, search, Safari, contacts, etc on the iPad. As you would expect, the UI looks a lot like what we've already seen on the iPhone, although some features (like the Control Center) look much better on the iPad, while others (search) don't look like they've been optimized properly for the larger screen size.
One odd thing is that as you can see on the Control Center, there is an iPad optimized flashlight toggle, but none of the current iPads have a rear flash. In general, we don't want to read too much into such early software, but this could point to the addition of a rear flash either on the next-gen iPad or iPad mini. Thanks to
Spiderman4
for pointing that out!
The official iOS 7 beta for iPad is expected to be released in the next few weeks.