iGR Research finds 71% of recent cell phone purchases were smartphones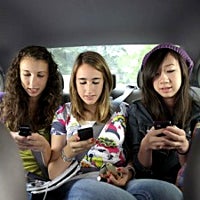 An extensive new study that was done this month by iGR Research showed that a full 71% of recent cell phone purchasing decisions have been smartphones. With this rate of replacing featurephones, they could very well be in the list of endangered species as soon as next year. What's more, 69% said their next purchase will again be a smartphone, putting another nail in the basic phones' coffin.
The mean overall purchase price was $114.23, weighted, with those who intend to be a handset in the near future willing to spend on average weighted $127.25. Iain Gillott, the CEO of iGR, comments on the research survey:
Smartphones have become the new norm. And while smartphone users do tend to be younger (below 45), that demographic is shifting as smartphones become more common and more appealing to older consumers. Indeed, the purchasing demographic must shift in the next few years in order for smartphone adoption to increase.
What's interesting is that the survey found out consumers are willing to pay $135.90 for an Apple iPhone on average, and $124.65 for an Android device, and we are curious to what extent this $11 price premium might change with the new crop of Android handsets coming up, and the possible introduction of an LTE-capable iPhone this year.