Google finally brings YouTube Music to Wear OS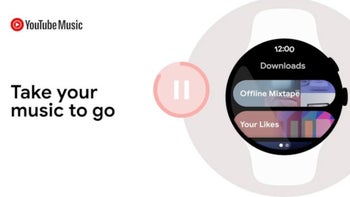 Google
recently announced an
important collaboration with Samsung for a major Wear OS overhaul
. The new operating system for wearables has been rebranded and is now called "Wear," but there are things far more important happening under the hood.
First off, just about every Google app will be completely redesigned to fit the new language design. Secondly, many new apps and features will be added in the coming months, in an attempt to make Wear pleasant to the eye and a lot more user-friendly.
One of the important apps missing from Google's wearable platform, YouTube Music is finally making its way to Wear. Ironically,
Google released YouTube Music for WatchOS
last year, but the app never made it to its own wearable OS until now.
Truth be told, YouTube Music is not yet available on Wear smartwatches, but Google
confirmed
the app will arrive later this year, "
equipped with features like smart downloads for subscribers to enjoy music while on the go
."
There are a couple of other Wear apps that Google plans to redesign, including Google Maps, Google Assistant, and Google Pay. The latter will be redesigned and made available in 26 new countries (on top of the 11 countries where it's already available).
Google's wearable platform really needed a complete overhaul, and we can't wait to see what the partnership between Google and
Samsung
will bring in the future. If you're using a Wear smartwatch, great things are coming your way.
Recommended Stories