Killer eBay deal brings original 128GB Google Pixel XL down to $200 (brand new)
4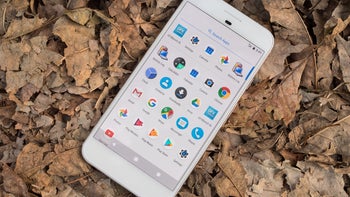 Google's hot new
Pixel 3a
and
3a XL
are the talk of the town right now,
shining in the camera performance department
with the same stellar rear-facing shooter of the "regular"
Pixel 3 and 3 XL
in tow at a fraction of the price. But Android purists who have even less than 400 bucks to spend on a new phone with silky smooth software and respectable overall specifications actually have a couple of other options they could consider.
For one, the original
Google Pixel XL
is still
occasionally available
in brand-new, unused, unopened, and undamaged condition at incredibly affordable price points. Case in point, the latest eBay deal from top-rated seller Amazing Wireless, allowing you to buy a non-refurbished unit in exchange for only $199.99 in a "Quite Black" or "Very Silver" paint job at the time of this writing.
Mind you, we're talking about digital hoarding-friendly configurations with 128 gigs of storage space on deck here, which you can activate on any of America's "big four" carriers, be them the GSM technology-using AT&T and T-Mobile or the CDMA-reliant Sprint or Verizon.
Originally released way back in 2016, the 5.5-inch
Pixel XL
can obviously no longer keep up with modern flagship handsets in terms of raw processing speed, packing a now-outdated Snapdragon 821 SoC.
The "bezelicious" design is also a clear sign of a past era, but believe it or not, the Pixel XL comes with the exact same memory count as the Pixel 3 and 3 XL. Its AMOLED display and single 12MP rear camera seem to have aged rather well too, not to mention Android 9.0 Pie is currently available out the box in a "vanilla" flavor, with an
official update to version Q
expected to come simultaneously to all three Google Pixel generations. That's not bad for just 200 bucks, eh?