The original Google Pixel XL can still be a smart purchase at a crazy low $200 price (brand-new)
1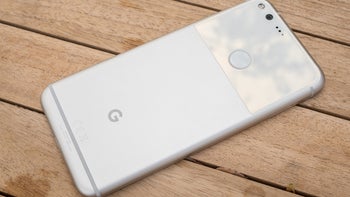 We're only a few hours away from the formal announcement of
Google's first mid-range phones in several years
, but if you're concerned the Pixel 3a and 3a XL might be priced a bit on the steep side...
you're probably right
. Of course, Android purists on tight budgets have other options too, including the
Pixel 2 XL
and even the
Pixel 3 and 3 XL
with monthly installment plans.
If you like your freedom and don't want to commit to Verizon for a long period of time, you could also consider purchasing the original
Google Pixel XL
at a massive discount right now. The Snapdragon 821-powered 5.5-incher is naturally no longer sold directly by Google, Verizon, or Best Buy, but after seeing it
offered in exchange for $250
through Amazon subsidiary Woot last month, we're bringing you news of an even better deal from Massgenie today.
For just a few more hours at the time of this writing, the 2016-released Pixel XL costs a measly $199.95 after applying a special coupon in your cart. You're not only looking at "fully unlocked" handsets with 128 gigs of internal storage space and your choice of a "Quite Black" or "Very Silver" paint job, but believe it or not, these are brand-new, unused units as well.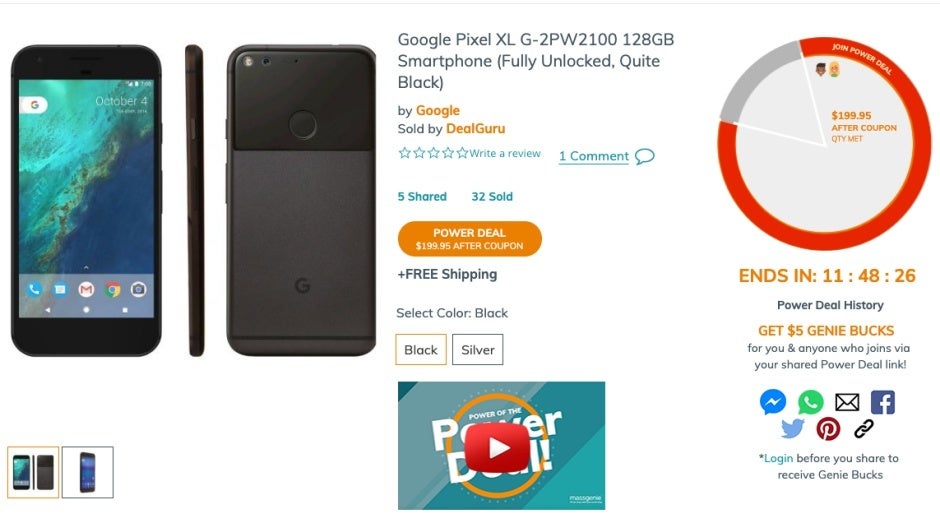 Granted, the substantially marked-down phone is pretty old and, at least at a first glance, it definitely shows its age with those massive screen bezels. But the aforementioned Snapdragon 821 processor is most likely still faster than the Snapdragon 670 expected to power the
Pixel 3a
. Furthermore, the Pixel XL OG comes with the same respectable 4GB RAM count as the Pixel 3 and 3 XL, as well as a decent 3,450 mAh battery, excellent single rear-facing camera, a headphone jack, and perhaps most importantly, modern Android 9.0 Pie software with a promise of an
official Android Q update
to be delivered in the fall.
All in all, that's an
incredible spec sheet
for a device sold at only 200 bucks... for a few hours. Just think of how much less you're getting from something like the
Moto X4
or
Moto G7
.
Check out the deal here