Best Buy renews and sweetens Pixel 3 and 3 XL deals with carrier activation
1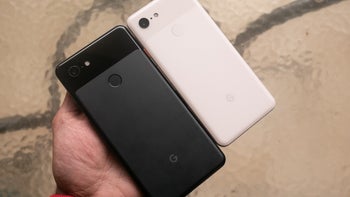 Killer deals on the Pixel 3
,
3 XL
,
3a, and 3a XL
have been
extremely easy to find lately
, but if you somehow missed them all, Best Buy is offering hefty discounts and cool freebies yet again for a limited time. Most of these promotions are in fact
not entirely new
, extending for an additional few weeks after initially expiring with a number of important changes in place.
The 5.5-inch
Google Pixel 3
, for instance, is now on sale at up to $240 off its list price in an unlocked variant with upfront carrier activation. Only Sprint customers can score the maximum discount and pay $559.99 instead of $799.99 for a 64GB phone in black or white colors, while activating the same configuration in the same choice of paint jobs will save you a slightly humbler 190 bucks.
On top of that markdown, you'll also receive a complimentary
Google Home Mini
smart speaker that's normally worth $49.99, further sweetening an already compelling deal. The same gift is offered alongside the unlocked
Pixel 3 XL
, which is currently available at a nice discount with upfront activation on select wireless service providers as well.
Namely, you're looking at coughing up as little as $659.99 on Sprint and $709.99 for AT&T or Verizon use, down from a list price of $899.99 with 64 gigs of internal storage space and "just black" and "clearly white" hues available at the time of this writing.
Meanwhile, the
Pixel 3a
and
3a XL
are on sale at the same $100 discount as last month with Sprint activations and at only 50 bucks off if you commit to AT&T or Verizon sans actually signing a lengthy contract or monthly installment plan. The mid-range models come bundled with gratis Google Home Mini units themselves, although the
refurbished Pixel 2 and 2 XL
are still far more attractive on occasion for bargain hunters in love with the stock Android experience.
Check out all the deals here