Google is offering massive Pixel 3a and 3a XL discounts with new and old iPhone trade-ins
5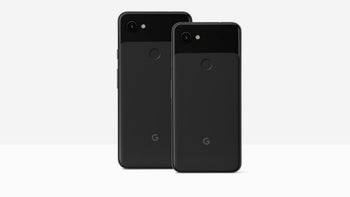 It's been hard to keep up with the avalanche of killer deals on the
Pixel 3a and 3a XL
in the immediate aftermath of Google's big announcement earlier this week, but apart from
Best Buy
, B&H Photo Video,
T-Mobile
, and Verizon, the search giant itself obviously
offers some great discounts with and without trade-ins
.
If you're not keen on giving up an old device in exchange for cool savings of up to $610 (!!!), you will still get a free Benjamin to spend on the US Google Store if you purchase a
Pixel 3a
or
Pixel 3a XL
through May 18. The deal essentially mirrors the complimentary $100 e-gift cards thrown in at Best Buy and B&H, although the former third-party retailer also offers outright discounts with select carrier activations.
Unsurprisingly, Google excels when it comes to trade-in savings for iPhone owners looking to switch sides. The Pixel 3a duo basically scores the exact same discounts as the regular
Pixel 3 and 3 XL
if you have a new or old Apple device you want to get rid of. That means Google will end up paying
you
with select iPhone X, XS, or XS Max trade-ins. But because it doesn't make a great deal of sense to switch from a 256GB
iPhone X
or an ultra-high-end
XS Max
to a 64GB Pixel 3a, it's probably far more important to note the trade-in value of the ancient
iPhone SE
.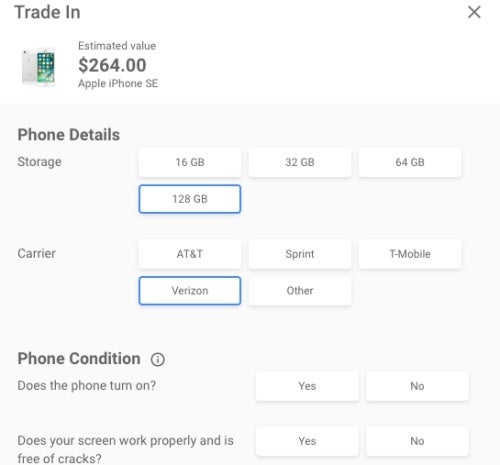 If you have one of those popular 4-inchers around with a functional screen and a generally good condition, you can score up to a massive $264 discount towards a Pixel 3a purchase. The
iPhone 8
is naturally even more valuable, getting you up to $345 in trade-in savings, while the
iPhone 7
is valued at up to $289, the
iPhone 6s
at up to $263, and the
iPhone 6
at up to $260.
Although you can also trade in select handsets from a few other brands, including Samsung, LG, Huawei, and Motorola, it's pretty obvious that Google is primarily going after iPhone users here. Finally, it's worth pointing out that the estimated maximum value of a
Pixel 2 XL
is $263, with the
Pixel 2
standing at up to $216, the original
Pixel
and
Pixel XL
at $93 and $105 respectively, and the archaic
Nexus 5X
and
Nexus 6P
at only $29 and $44 respectively. That's... better than nothing, right?