Google had a secret deal with Mastercard to link online ads with offline purchases
2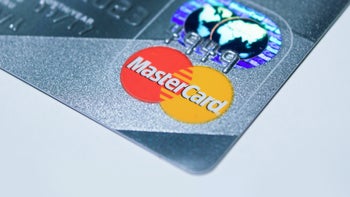 A big problem for companies who buy online ads is that they can't know for sure if and when ad interactions translate to real-life purchases. Not with a satisfactory degree of certainty, at least. Google apparently attempted to change this by striking a deal with Mastercard, leveraging the buying power of the company's close to two billion cardholders.
Reportedly, for the last year, Google has been tracking the offline buying habits of Mastercard holders with the intent to correlate them to interactions with ads online. Neither company publically announced the partnership or the way user data was utilized, a new
Bloomberg
report reveals.
The "service", as Google calls it, applies only to those who are logged into their Google Accounts while browsing, which, considering the ubiquity of the company's online services, including the most widely used browser in the world, would be a great number.
The process starts with a user who's logged into their Google account and clicks on a Google ad. Even if the person doesn't buy the product online immediately, if they still do so using a Mastercard in a retail store within the next 30 days, Google logs that data in and reports it to the advertiser as "offline revenue" success rate.
Google reportedly paid Mastercard "millions of dollars" to access the data, and the companies even discussed sharing a portion of the ad revenue, though the deal between the two seems to have fallen through.
Google has reportedly approached many other companies about the platform, but there's no information on what or how many deals have been signed. The search engine giant launched a service called "Store Sales Measurement" last year, stating it has access to "around 70 percent" of all credit and debit card transactions in the US, so this new revelation comes as little surprise. Though Mastercard has been confirmed to be a part of that 70 percent metric, there are likely other financial service companies in the US that have participated as well.
You can actually opt out of the "service", if you want to, by disabling "
Web and App Activity
" – the same setting that allows Google to acquire your exact GPS coordinates.
ALSO READ: