Google still tracks you even if you turn off Location History, here's how to limit this
8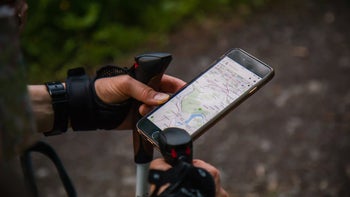 Although pausing "Location History" tracking on your Google account may lead you to believe that you're stopping Google from collecting time-stamped location data for your devices, this is not actually the case.
A new report by the
Associated Press
reveals that, even when location history tracking is disabled, Google still continues to track you to deliver relevant weather updates, online searches, and Google Maps suggestions. According to
The Verge
, by turning off "Location History", you're only deterring Google from adding your locations to the Timeline feature, which offers a visual representation of your daily routes.
Google has been up-front about the way the system is used, though the wording when disabling "Location History" in the Activity Controls page may be somewhat misleading. A Google rep told
The Verge
that,
"Location History is a Google product that is entirely opt-in, and users have the controls to edit, delete, or turn it off at any time [...] we make sure Location History users know that when they disable the product, we continue to use location to improve the Google experience when they do things like perform a Google search or use Google for driving directions."
But even if turning "Location History" off won't stop Google from tracking you, there's a way to do that and it involves disabling "Web & App Activity" tracking as well. You can do so from your
Google Account control center
. This may result in less personalized experiences in apps like Google Maps and Assistant, but what's lost in convenience may be worth it for those of you worried about privacy.
Besides ambiguous wording, users could be further confused by the fact that Location History is turned off by default, while the web and app activity tracking is turned on by default. This means that, without checking your "
My Activity
" page, you might never know what apps, services, and websites are still storing your location data.
Thankfully, you can not only disable "Web & App Activity" tracking, but also delete already stored location data for your account. You can do so by manually deleting each entry in the "
My Activity
" page, or deleting your entire history.
Being able to disable all these location tracking features is good, but the vast majority of Android users will never know how to fully opt out of the service. This is not the first time Google is accused of tracking your location in ambiguous ways. Last November, a number of reports emerged, suggesting that Android phones can still track their users' location, even with location services turned off and the SIM card taken out. This was done by gathering information from cell towers. Google said that this feature would be turned off in December of 2017.
Speaking of that, even if you disable all tracking features, as outlined in this article, your carrier will still have information of your whereabouts, as every phone connected to a cellular network will transmit its general location to the respective carrier.
Recommended Stories