Gmail on Android gets Google Tasks integration in the latest update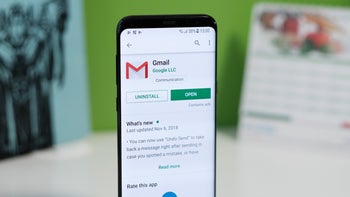 Google Tasks has been around for years, though it was largely neglected and forgotten by both its creators and users alike. This, however, changed last year, when Google realized that it needs an up-to-date "to-do" platform that puts the focus on getting things done. That's when the company
revived Tasks
as a mobile app, alongside the big redesign of the web version of Gmail.
Said redesign also brought Tasks integration to Gmail for web, which proved to be a very convenient feature, indeed, but it didn't appear in the Gmail app for reasons unknown. This changes with the latest update, which finally introduces Google Tasks integration to the Android Gmail app.
Adding important emails to Tasks is quite easy. All you need to do is open the email you want to add, tap the three-dot menu in the top right corner of the screen, and select "Add to Tasks." If you don't have the Tasks app installed on your device, doing this will send you to the Google Play Store page of the app. If you already have and use Tasks, this will add the email to your to-do list. You can also add details, change the date and time for reminders, and include subtasks on a per-email basis, which is pretty neat.
Tasks integration should be going live in the latest update for the Gmail app on Android, though as we've come to expect from Google, it's likely going to be a staged roll-out, which means that not everyone is going to get it on the same day. We've already received the update, but you may have to wait a bit longer, depending on your region.