Best Buy tops Google Fi and Prime Day discounts on the Pixel 3, 3 XL, and 3a XL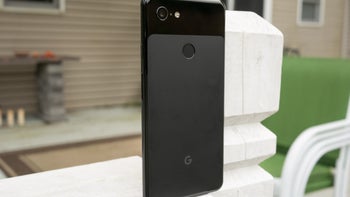 Amazon didn't exactly knock our socks off with its
Prime Day
deals on Google's latest stock Android handsets, which either matched or narrowly surpassed previous discounts offered by Best Buy and the search giant itself. But now the Pixel 3 and 3 XL are
available at new all-time low prices
with Google Fi activation, and for 24 hours only, Best Buy will let you save even more than 300 bucks... under certain conditions.
Namely, you can take up to $360 off the list prices of the two unlocked
Snapdragon 845-powered phones
or go with a Verizon monthly installment plan and pay a flat $350 less than usual. That means the 5.5-inch
Pixel 3
can be yours for as little as $18.74 a month with a two-year commitment, amounting to a grand total of only 450 bucks or so. Meanwhile, the
Pixel 3 XL
currently starts at $22.91 instead of $37.50 a month on a two-year Big Red device payment plan, which adds up to a very reasonable $550.
If you don't want to commit to any specific carrier upfront, the Pixel 3 and 3 XL are marked down by $260 to $540 and $640 starting prices respectively. The aforementioned $360 discount applies exclusively to the smaller model in an unlocked variant if you don't have a problem activating it on Sprint right off the bat. If you'd rather use the Pixel 3 on Verizon or AT&T, you're also looking at a more than decent $310 price cut, which means you'll need to cough up $490 and up.
Unfortunately, there are no notable discounts offered with upfront carrier activation for buyers of the jumbo-sized Pixel 3 XL, but if you like big phones, you can get a free $100 e-gift card with the unlocked mid-range
Pixel 3a XL
. Even better, you can combine that promo with an actual $100 discount if you activate the Snapdragon 670-powered 6-incher on Sprint. Finally, upfront Verizon and AT&T activators are eligible for a small $50 price reduction in addition to the aforementioned complimentary e-coupon.
As far as the 5.6-inch
Pixel 3a
is concerned, we unfortunately have nothing new to report on the deal front, although you can still get up to a $100 discount with activation on select carriers.