Best Buy offers $300 discounts on a handful of Apple Watch Series 3 cellular models today only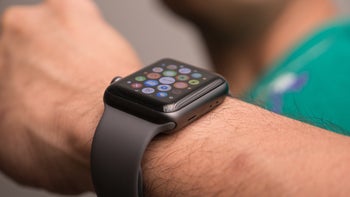 Excited about the
Apple Watch Series 4
yet? If not so much, you might want to check out Best Buy's latest "deal of the day" on a limited selection of
Series 3
models.

The most affordable Apple Watch Series 3 configurations on special sale are a 42 mm Stainless Steel variant with a stylish Milanese Loop band and one pairing a 38 mm Space Black Stainless Steel case with a Space Black Milanese Loop.

Normally, the two would set you back $749 (a pop), but if you hurry, you can get either one in exchange for a significantly more reasonable $449. It almost goes without saying you'll score standalone cellular connectivity here, and the same naturally goes for costlier versions sold at $300 discounts.

We're talking about a $499 42 mm take on that Space Black Stainless Steel/Space Black Milanese Loop combo, as well as two premium Apple Watch Editions fetching $999 apiece and another two of these luxury ceramic wearables available for $1,049 each.
The main difference comes down to size, and whether you prefer a 38 or 42 mm case, you can buy last year's extravagant Apple Watch in white or gray with a Soft White/Pebble or Gray/Black Sport Band. Any takers?