Best Boost Mobile phones to buy in 2022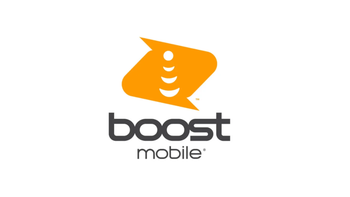 So, you've been considering switching to an MVNO (Mobile virtual network operator) for your wireless services, or maybe just need a second phone with a cheap plan? Well, Boost Mobile is a good choice. Boost uses T-Mobile's network, so make sure there's adequate coverage where you live, even though Boost promises 99% nationwide coverage.
Unlike the major carriers, picking a plan for Boost Mobile is relatively simple. There are four plans, two with limited data and two with unlimited. One of the unlimited plans allows for SD streaming and the other for HD streaming. Some MNVO carriers allow you to tailor your plan according to your needs but Boost simplifies things further by bringing down the decisions you have to make to just two:
"Do I need unlimited data?"
and
"Do I need HD streaming?"
Those are questions only you can answer, so we're letting you do your thing. When it comes to choosing which phone from Boost Mobile to get, however, we're stepping in with some advice.
Boost Mobile's lineup of phones is quite diverse. From a $29 flip phone all the way to the iPhone 11 Pro Max. With 29 devices on the list, the choice sounds plentiful. However, there are quite a few phones on there that should be straight-up ignored. But instead of listing those, we'll give you the list of the best Boost Mobile phones you can get, depending on what you're looking for.
Best Boost Mobile phones, a summarized list:
If you're not set on Boost Mobile, you can also check our other MVNO selections:
Best overall value iPhone at Boost Mobile
Apple iPhone 13
With the
iPhone 12
, Apple is giving both more and less to its users. On one hand, the non-pro iPhone now has the same beautiful OLED display as the Pro models. The number of cameras might remain the same, lacking the telephoto one, but you now get Night mode on the ultra wide angle camera as well. The new design and the 5nm powerhouse of a chip that's in this phone are also worth mentioning. And, of course, the support for 5G.
The downsides? No charger in the box, so if you want to be able to fast charge your iPhone, you'll have to spend extra for a charger, luckily we have a few
iPhone chargers
already picked out for you. Another regrettable feature of the iPhone 12 is its low base storage of 64GB.
Still, the iPhone 12 is a great phone and if you've been rocking an iPhone that's a few generations old, the upgrade will be massive.
Best overall value Android phone at Boost Mobile
Samsung Galaxy S21 FE
Despite the multiple delays and overall uncertainty if we're ever going to see a Galaxy S21 FE at all, the phone did launch indeed and has positioned itself as a fascinating device that has been overshadowed by the Galaxy S22. Disregarding the latter, the S21 FE is an excellent phone that utilizes the Snapdragon 888 processor and boasts an 3X telephoto camera, a fantastic alternative for individuals who aren't enticed by the Galaxy S22 series.
Normally, the S21 FE sells for $699.99 on Boost Mobile, but at the time of writing, it's down to $399.99 with a new line, which is a good deal.

Best budget iPhone at Boost Mobile
Apple iPhone SE 2022
Another phone that's a common participant in "best phones" compilations. Well, there's no arguing about its qualities. Apple's A13 Bionic beast of a chip is powering this compact device that has the familiar iPhone look of the past. There's also wireless charging on board, something still rare for the price segment the
iPhone SE
resides in.
Speaking of price, that's exactly what makes the SE such a good choice. You can't get performance like that from any other phone that costs as much as the iPhone SE.
Of course, there are some drawbacks that come with the reused design, such as the single camera and the small battery. But if you're only looking to get this as a secondary phone or one for your kid or parent, then it will serve them just fine as is.
Best budget Android phone at Boost Mobile
Samsung Galaxy A11

When we talk about budget phones on Boost Mobile, the Galaxy A11 will inevitably show up as one of the intriguing budget offerings. This one offers humble performance: 6.5-inch FHD+ display, triple camera, and large 4,000mAh battery, but is nonetheless good value for the affordable price tag.

Best stylus phone at Boost Mobile
LG Stylo 6
Why yes, that is an oddly specific category. But apparently LG's Stylo phones are popular enough to warrant a sixth generation and a competitor in the form of the Moto G Stylus, so we decided to add it. Unfortunately, the Moto G Stylus is nowhere to be seen over at Boost Mobile, so you have to rely on the
LG Stylo 6
for your stylus needs.
Pen aside, the Stylo 6 is a somewhat unremarkable device. In 2020 it looks a bit dated with that notch in the middle and the specs are nothing to be impressed by. But it's quite cheap as well, so it's not like you're expecting much from it, to begin with. If you're using an app for work or a hobby that would benefit from the use of a stylus, it will do the job just fine.