The best phones you can buy on Cricket Wireless in late 2022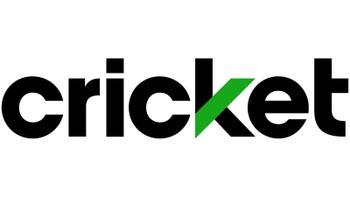 People usually choose a smaller carrier, or MVNO like Cricket Wireless, to save money. The companies know their customers and that's why their phones largely consist of affordable and super-budget devices. That doesn't mean they don't have something to offer on the higher end, however.
Pairing a $1,000 phone with a budget plan like the ones Cricket tends to offer doesn't make much sense, so we're straying away from the best possible phones and suggesting something more reasonable instead.
Cricket Wireless is using AT&T's network and if you're considering it as an option for your next contract, then this article will give you a good idea of what to expect.
Without further ado, it's time for the best Cricket phones you can buy right now!
Best Cricket Wireless cell phones, a summarized list:
Forget the iPhone 14 Pro Max: if you want an iPhone with a truly breathtaking battery life, you have to go back in time and imagine it's late 2021, and the iPhone 13 Pro Max is still at the top of its game. You know, even though an year has passed, there's little to nothing changed—the iPhone 13 Pro Max is still an excellent device, and it's doubtful if the iPhone 14 Pro Max is that much better.
The
iPhone 13 Pro Max
is, for all intents and purposes, the ultimate iPhone to date. With the largest battery on an iPhone to date and paired up with the large 6.7-inch display, the behemoth iPhone is powered by the super-fast Apple A15 Bionic chipset and is available in 128, 256, 512GB and, for the first time ever on an iPhone, a staggering 1TB version to keep store of all your photos and videos. The cameras are also greatly improved, with faster apertures and improved HDR, as well as brand-new features like Photographic Styles, macro shots, and Night mode portraits.
On Cricket Wireless, you can score Apple's former king of flagships for $999, which is a flagship-grade price, but again, you're getting a true flagship still. In our opinion, it's worth picking that one over the iPhone 14 Pro Max any day.
<
The iPhone 14 Pro Max is without a doubt the most complete new iPhone. With a 120Hz screen refresh rate, Always On display functionality, and a Dynamic Island punch hole, the iPhone 14 Pro Max is Apple's latest and greatest. It's also powered by the Apple A16 Bionic chipset, which was reserved for the true iPhone flagships this year.
The camera is another key improvement. Apple introduced a new 48MP camera system that will definitely stick for a few years and could score tons of potential updates down the line, with improved picture quality and new features likely planned for future iPhones.
And yet, it's current iteration on the iPhone 14 Pro Max is good enough, with tons of detail and exceptional sharpness in the dedicated 48MP RAW mode, but even the regular camera mode takes excellent pictures. There's also a 4K@30fps Cinematic Video mode, which takes superb videos with a bokeh background.
Admittedly, the iPhone 13 Pro Max could be a better value, but if you truly want the best, you should go with the iPhone 14 Pro Max, which goes for $1100 for the 128GB version on Cricket Wireless.
Insane value, the no-frills iPhone experience
Despite that's it a bit older, the
iPhone 11
is still offering insane value for the price you could land it on Cricket Wireless. Yes, it comes with the older iPhone design and the somewhat aged LCD screen (Apple thankfully switched to OLED with the iPhone 12 onwards), but as an upside, the iPhone 11 comes with excellent performance and battery endurance. There's also the well-known dual-camera setup that's still being used in Apple's latest affordable iPhones, albeit with tons of software improvements to make it take better photos.
The iPhone 11 comes with the Apple A13 chipset, a powerhouse of its time that's still a perfectly adequate chipset to this day. Well, the newer iPhones have much better performance, all things considered, but you are mostly unlikely to notice that much of a significant difference in your regular day-to-day usage of this 2019 iPhone.
It's also the last iPhone to utilize the ergonomic non-chamfered design that was kickstarted by the iPhone 16 back in 2014, and while Apple's new iPhones are a better feast for the eyes, you simply can't beat the ergonomics of the slightly curved chassis that sadly died away with the iPhone 11.
Finally, there's the price. At the time of writing, the iPhone 11 goes for $399.99 on Cricket, which is a very, very good price for a no-frills iPhone that will definitely get the job done.
Samsung Galaxy S21 FE 5G
Best Samsung phone on Cricket Wireless
Despite the delays, the Galaxy S21 FE has emerged as a fascinating phone whose presence has been tainted solely by its near competitors, particularly those from Samsung—the Galaxy S22 and S22 Plus. The Galaxy S21 FE, which runs on the Snapdragon 888 processor and boasts a 3X optical telephoto camera, is a fantastic alternative for individuals who aren't interested in the Galaxy S22-series.
Still, admittedly, the Galaxy S21 FE could be becoming a little too long in the tooth already, but it's the latest and greatest Samsung phone to be sold on Cricket Wireless. You can score this Samsung phone for $499.99.
Samsung Galaxy A53 5G
The mid-range Samsung experience
Samsung's Galaxy A53 is the company's latest attempt to establish a global mid-range presence. The A53 5G isn't flawless; it lacks a headphone port, has unpleasant haptics, and a sluggish fingerprint sensor, to name a few flaws. Despite this, it's a great phone with amazing battery life, good camera performance, and even a microSD card slot, an unusual occurrence on modern-day phones.
There's just a single version of the phone, with 128GB of storage and 6GB of RAM, excellent 5,000mAh battery that delivers excellent battery life, and a quad-camera setup that in reality only offers you two usable lenses, a wide-angle and a ultra-wide one.
The phone goes for $249.99 on Cricket Wireless, an excellent price for the insane value it offers.
Are Cricket phones sold unlocked?
No, Cricket Wireless sells unlocked devices. To unlock a Cricket Wireless phone, you need to have had it active on the Cricket network for at least six months and to have never reported as lost or stolen or associated with a fraudulent account.
Does Cricket offer free phone upgrades?
No, all Cricket Wireless phone upgrades cost $25. Also, Cricket will only upgrade your device if you meet the following requirements: you must have an existing line with Cricket, a monthly plan on the carrier that costs at least $30 per month, the upgrade phone must be new and purchased from a Cricket store or online, and to not have upgraded in the past 180 days.