The best phones you can buy on Cricket Wireless (updated October 2021)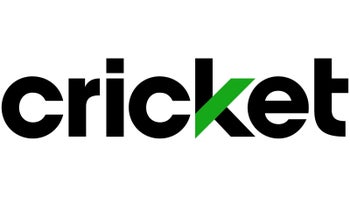 People usually choose a smaller carrier, or MVNO like Cricket Wireless, to save money. The companies know their customers and that's why their phones largely consist of affordable and super-budget devices. That doesn't mean they don't have something to offer on the higher end, however.
Pairing a $1,000 phone with a budget plan like the ones Cricket tends to offer doesn't make much sense, so we're straying away from the best possible phones and suggesting something more reasonable instead.
Cricket Wireless is using AT&T's network and if you're considering it as an option for your next contract, then this article will give you a good idea of what to expect.
Without further ado, it's time for the best Cricket phones you can buy right now!
Best Cricket cell phones, a summarized list:
Apple iPhone 13
Don't feel the need to flex with the most expensive iPhone available? The
iPhone 13
will give you 95% of the 13 Pro experience for a much lower price. You still get the ultra-wide-angle camera alongside the much-needed camera improvements and the A15 Bionic chip that will ensure your phone will run smooth for years to come. What you sacrifice is mostly the telephoto camera and some storage, even the displays are identical this year. If you're interested to learn more, check our
iPhone 13
review.
The
iPhone 13 Pro Max
is, for all intents and purposes, the ultimate iPhone to date. With the largest battery on an iPhone to date and paired up with the large 6.7-inch display, the behemoth iPhone is powered by the super-fast Apple A15 Bionic chipset and is available in 128, 256, 512GB and, for the first time ever on an iPhone, a staggering 1TB version to keep store of all your photos and videos. The cameras are also greatly improved, with faster apertures and improved HDR, as well as brand-new features like Photographic Styles, macro shots, and Night mode portraits.
Despite being superseded by the iPhone 13, the
iPhone 12
is still a super capable device that you can't go wrong with. It was the first non-Pro iPhone with an OLED display, and comes with the super-fast A14 Bionic chipset. The iPhone 12 comes with a dual-camera setup with a large sensor. 5G and Face ID are on board, too. It's probably the best overall iPhone you can get on Cricket right now.
Despite somewhat older, the
iPhone 11
is still offering insane value. Yes, it comes with the older iPhone design and the somewhat aged screen of the LCD type, but as an upside, the iPhone 11 comes with excellent performance and battery endurance. If you can get past the age of the device itself, as well as the not-so-appealing display, then the iPhone could be just for you.
Samsung Galaxy S20 FE 5G
Your preferred brand for smartphones is Samsung? Well then Cricket gives you a couple of options, but right now, the best-spec'd one is the
Galaxy S20 FE 5G
. Samsung Galaxy S20 FE (Fan Edition) is the successor of
Galaxy S10 Lite
. Specifications include a 6.5-inch FHD+ display, Snapdragon 865 chipset with 6GB/8GB RAM and 128GB/256GB storage, and 4500 battery.
Apple iPhone SE (2020)

Going down a tier, we have a much more affordable iPhone. The price of the
iPhone SE
is bringing the A13 Bionic chip in the familiar body of the
iPhone 8
and a price that would make any Apple fan giddy. You're sacrificing Face ID (and with it animojis) and some camera features but performance is top-notch. Apple will support this phone for many years to come and the latest chip ensures it will handle newer versions of iOS with ease. If you're eager to join team blue text bubble on the cheap, the iPhone SE is the best Cricket Wireless can offer.
Samsung Galaxy A52 5G
The
Samsung Galaxy A52
is one of the latest phones by Samsung, aiming to establish a stronger foothold on the mid-range market. From the looks of it, the
Galaxy A52
is well-equipped for the task: with a 6.5-inch 90Hz display and a capable quad-camera setup, we've got all it needs to bring excellent value. A great Android phone to get on Cricket!