bada 2.0 update for older Samsung Wave smartphones delayed until Q1 2012
11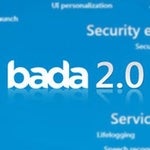 Back in September,
Samsung promised to bring some form of bada 2.0
to all of its Wave smartphones in existence, and the rollout was supposed to begin before the year's end. Well, that is not going to happen, as it now turns out, or at least not within the given time frame.
Both Samsung of Spain and Samsung of Italy have announced that
the bada 2.0 update is being delayed until the first quarter of 2012
. The company's Italian branch is being a bit more specific on the matter by stating that the software won't be available prior to March of next year. Which will be the first devices to get it remains unclear.