Why is everyone so far behind Apple in the smartwatch market?
66
This article may contain personal views and opinion from the author.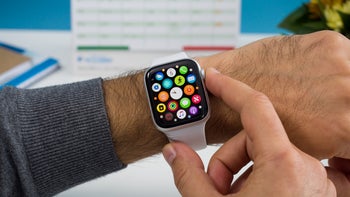 It's no longer a big secret that iPhones aren't doing as well as they used to from both
a volume
and
profit standpoint
, but after so many years of relying primarily on this segment to drive overall business growth, Apple has managed to adapt incredibly quickly to a stagnating mobile industry, focusing more than ever on the increasingly lucrative Services and Wearables divisions.
The latter, which lumps together Apple Watch and AirPods sales,
just reported over $5.5 billion in revenue
for the April - June 2019 timeframe, up an astounding 48 percent from an already impressive result posted during the same period last year. While the Cupertino-based tech giant doesn't seem to care about the shipment figures of these two exceptionally popular product lineups, we certainly do, which is where market research firms come in.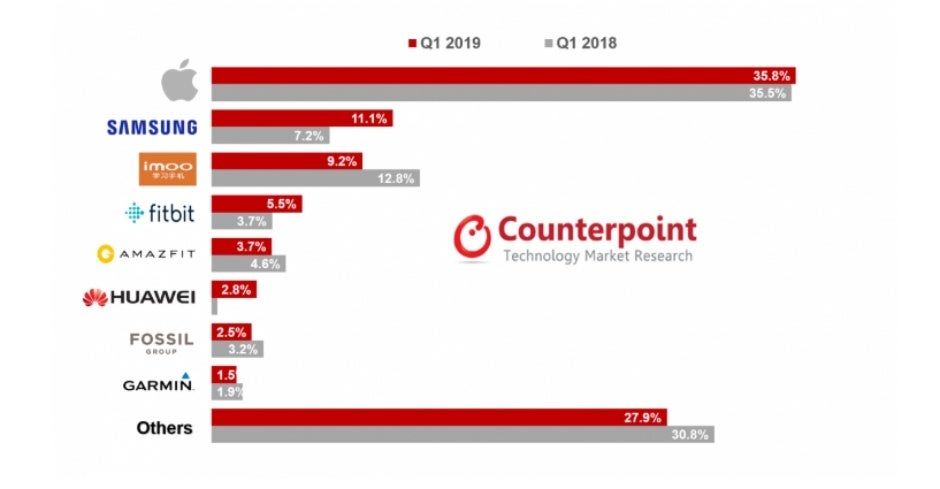 But exactly how did we get in this situation where Samsung, Fitbit, and Huawei's combined share barely makes up half of Apple's smartwatch sales numbers? Obviously, it's complicated, but here are some possible answers:
Google isn't even trying anymore
Quick, name three Wear OS-powered smartwatches. How about two? Okay, I'll settle for a good one, as long as you actually know somebody who owns it and would recommend it to a friend for something other than a stylish design or reasonable price point. Crickets, right?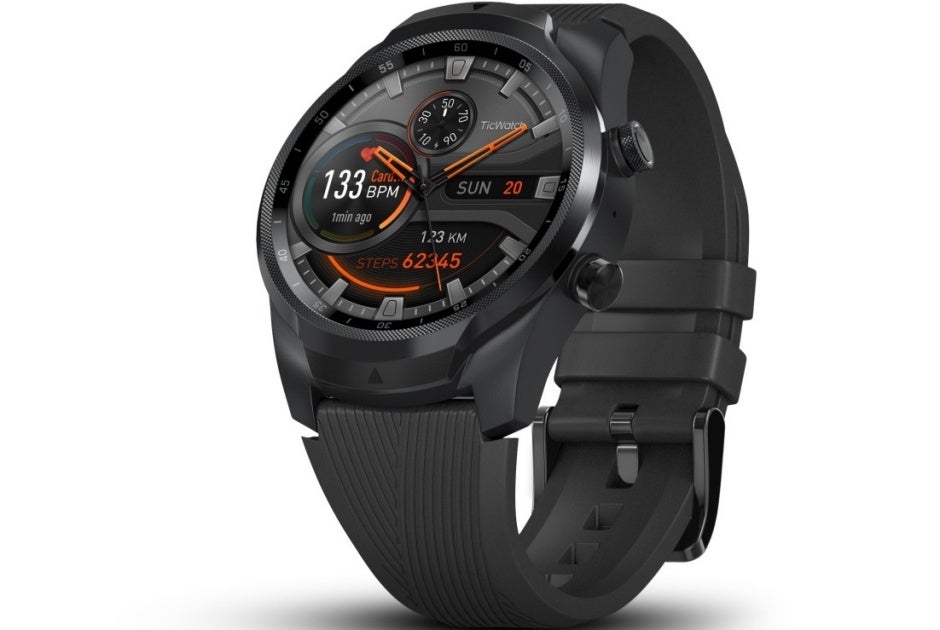 The TicWatch Pro 4G LTE is the latest Wear OS device... very few people will buy
Naturally, Google is entirely to blame for all the shortcomings of an Android Wear platform that had Samsung, Motorola, and LG in its corner back in 2014. In the meantime, the lovely Moto 360 (flat tire and all) met its untimely demise, Samsung left the sinking ship to nurture its own watchOS alternative, while
LG is barely trying
anymore, just like Google.
Instead of actively working on improving things like battery life, health monitoring, and overall system fluidity or even taking a gamble on a flagship
Pixel Watch
as a sign of trust in the future of Wear OS, the search giant
rebranded the platform last year
, focused on small things and UI refinements rather than big and bold changes in the
latest updates
, and tried to build up an
upgraded Snapdragon chip
that's not much better than its ancient predecessor. No wonder Wear OS has become an afterthought for most market research companies, leaving us
reading between the lines of their reports
to find out its share sits well below 12 percent in the US.
That's a genuinely embarrassing number for an operating system that was born before the Apple Watch lineup.
Samsung focused on the wrong things for far too long
Speaking of the Apple Watch birth, did you know that the first version of the world's best-selling wearable device needed a measly eight months to claim more than half of
2015's smartwatch shipments
? Meanwhile, 2014-released products like the Samsung Gear Live, LG G Watch, and Moto 360 were still trying to find their feet. In a way, that continues to be the case for Samsung's smartwatch portfolio, which has yet to reach the maturity and stability of the Apple Watch lineup.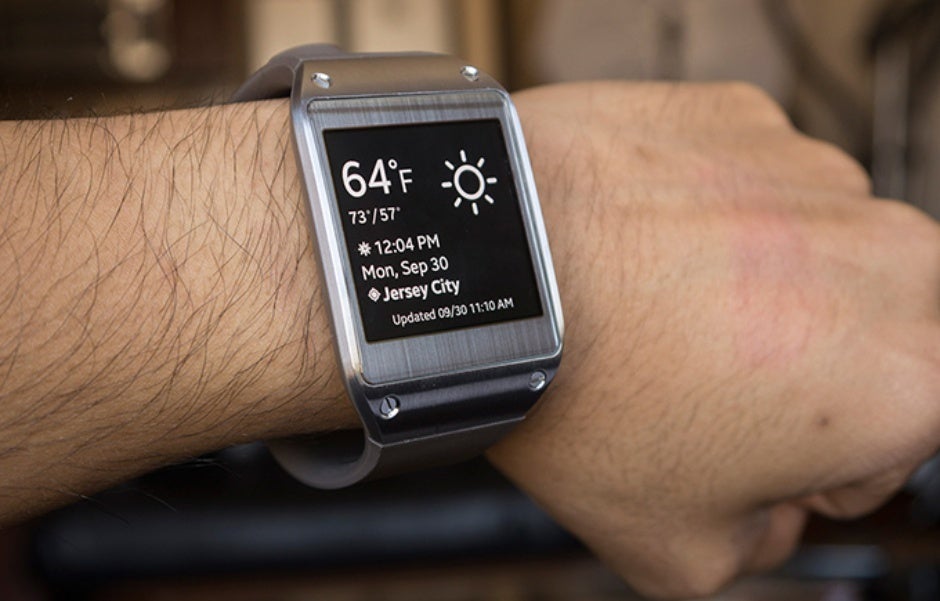 The cumbersome Galaxy Gear saw daylight a year and a half before the Apple Watch
The
Apple Watch Series 4
doesn't look radically different from the Series 0 on the outside, but when it comes to functionality, power, convenience, and ease of use, there's absolutely no comparing the two. In contrast, the
Galaxy Watch Active
has almost nothing in common with the design of early Gear devices, but deep down, very little has drastically changed. Like most non-Apple smartwatches, the
Galaxy Watch
and Watch Active are still seeking that compelling use case to help them break free from being considered by many people mere smartphones for their wrists.
Too much experimentation and, yes, variety can send the wrong message to customers, who want to trust you have a long-term plan of improving and refining a general concept rather than constantly trying new things for the sake of... trying. Looking back, it's obvious Apple decided early on its smartwatches would attempt to keep their owners healthy, always connected, and...
alive
instead of dazzling them with fancy designs and unique navigation methods.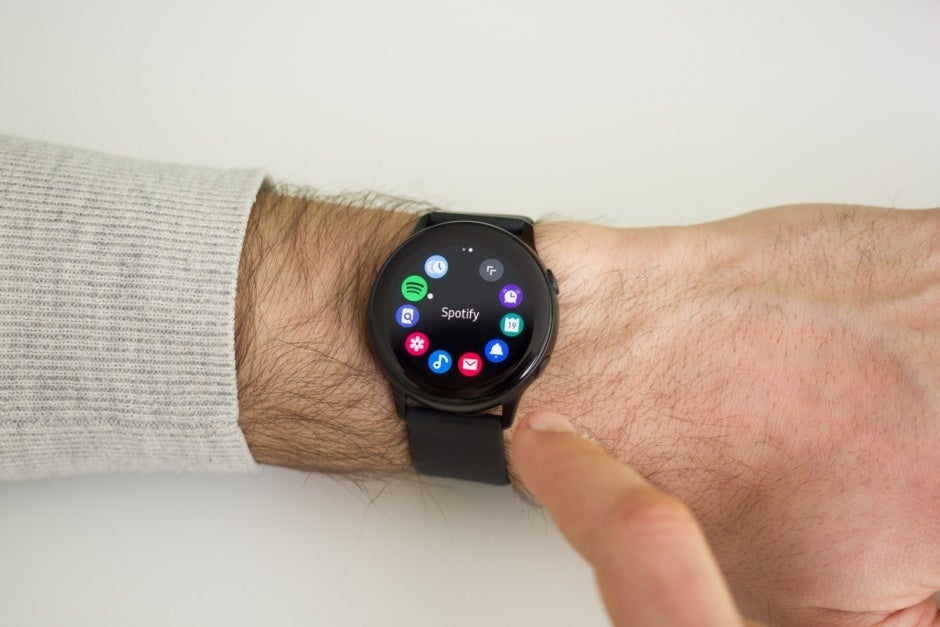 The Galaxy Watch Active is sure pretty, but it still lacks a truly compelling use case
In other words, if Samsung ever wants to catch up with Apple, it should pick a form factor and a name already and stick with those while trying to bring meaningful upgrades and new features to the table. There's nothing wrong with admitting you're one or
two steps behind the market leader
, but only by removing unnecessary distractions (like this whole
Touch Bezel effort
) will the company stand a chance to advance from its current underdog status.
Huawei, Fitbit, and all the others need to do better as well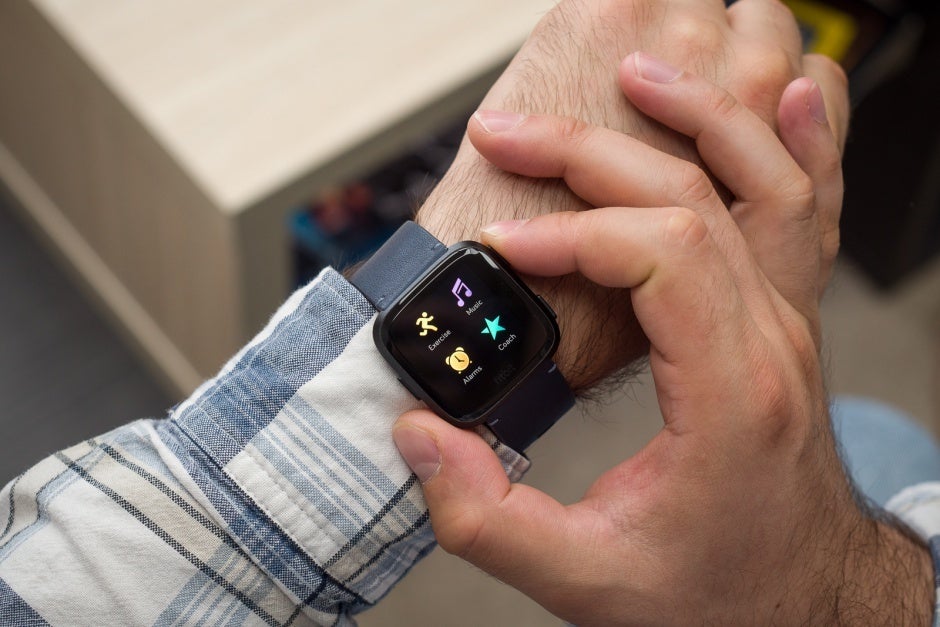 The Fitbit Versa is an activity tracking star, but otherwise, it's a largely mediocre Apple Watch alternative
As for Fitbit, the company sure has the activity tracking angle covered professionally and reliably, but that's only one of the key boxes a smartwatch has to tick nowadays to be considered a decent challenger to the throne. Garmin also has a lot of work to do in many other important areas, from apps to convenience, while Fossil is arguably Google's most productive and valuable hardware-making partner, but unfortunately, that doesn't seem to be translating into mainstream popularity.
All these brands (and others like them) should substantially step up their advertising efforts, focus on identifying consumer needs they can answer, and perhaps pressure Google into vastly improving Wear OS (or even start from scratch with a new platform) if they want to eat up a larger slice of a rapidly increasing global smartwatch pie.
Recommended Stories