Apple will continue to dominate fast-growing smartwatch market until at least 2023
8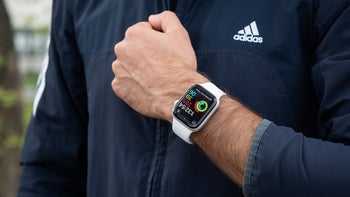 While the
global smartphone market
remains stagnant as groundbreaking foldable designs need
more time to "stabilize"
and 5G deployment is still too slow to make a difference, smartwatch sales continue to
grow at an impressive pace
around the world, pushing the entire wearable device industry forward.
It should come as no surprise that Apple is projected to stay in the lead of the smartwatch market until at least 2023, well ahead of a pack of rivals with no standout performer in sight.
The International Data Corporation (IDC) expects
the Cupertino-based tech giant to rack up a 25.9 percent slice of a 131.6 million unit pie in four years, with the former number actually representing a major decline from the company's
latest estimated 35.8 percent share
.
But that's mainly because significantly more smartwatches are forecasted to be shipped worldwide in the next few years than right now. Specifically, that 131.6 million score would surge from 91.8 million units in 2019, marking a compound annual growth rate (CAGR) of 9.4 percent. And believe it or not, a different category of the wearable industry is expected to thrive at an even faster pace.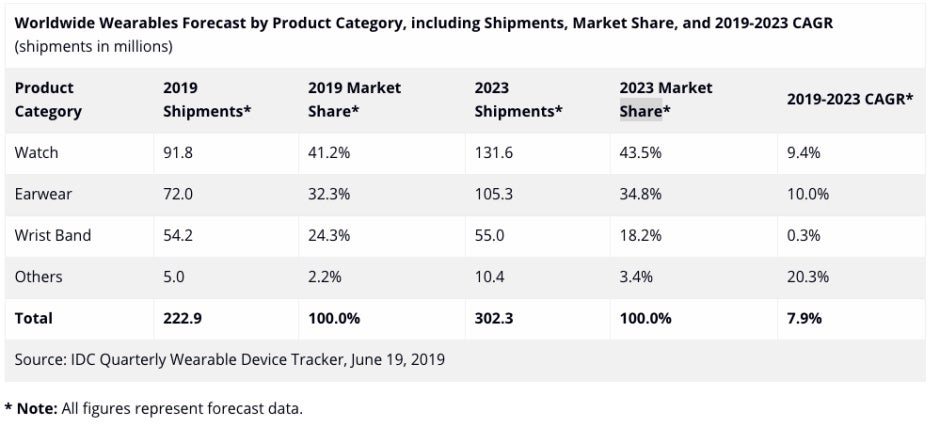 We're talking about earwear, aka ear-worn devices, aka
AirPods
and other headphones endowed with smart features. A whopping 105 million of these bad boys could be sold worldwide in 2023, up from "only" 72 million units this year, making up 34.8 percent of the overall wearable market, up from 32.3.
What's perhaps more interesting to keep an eye on is how smartwatches and ear-worn devices will expand and evolve their feature sets and capabilities. According to the IDC, more than half of the former group will support standalone cellular connectivity in 2023 to break free from smartphones, while the latter category should focus more on allowing consumers to "cope with hearing loss" and other similarly life-improving use cases in addition to just tracking health info and interacting with a voice assistant.
Finally, it sounds like wristband sales have largely plateaued, with this year's 54.2 million units merely expected to rise to 55 million in 2023. Shipments will especially decline in North America and Western Europe, where the vast majority of activity tracker owners are likely to upgrade to smartwatches.