Tim Cook helps spread dramatic new story of life saved by Apple Watch Series 4
20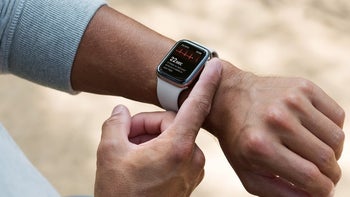 Twitter is not always the best place to visit in search of feel-good news stories and inspirational reports of lives saved by groundbreaking new technologies, but Apple CEO Tim Cook is generally pretty good at steering away from all the social media negativity out there.
No better way to do that than replying to a
Twitter user named Elissa Lombardo
, whose husband is "as good as new" thanks to the revolutionary
Apple Watch Series 4
. Just two days after purchasing the wearable device, the owner was apparently alerted of both an elevated heart rate and atrial fibrillation signs.

The latter condition is a serious form of irregular heart rhythm generally associated with an increased risk of heart failure and stroke. In this particular case, "major blockage in arteries" was found during an immediate emergency room visit which likely wouldn't have taken place in the absence of a preliminary smartwatch diagnosis.
No wonder the heartwarming (and nearly heartbreaking) story elicited a reaction from Tim Cook, who thanked Elissa Lombardo for sharing her inspirational story. No amount of
conventional advertising
can beat this type of free publicity, which highlights exactly how important actual innovation is in today's otherwise repetitive and crowded mobile tech industry.
Recommended Stories