Apple iPhone revenue drops 12% but Wearables are the star of Apple's fiscal Q3
99+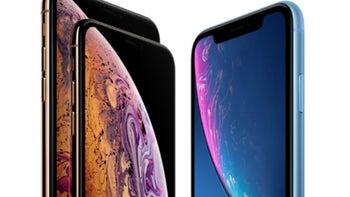 Apple this afternoon reported its fiscal third-quarter earnings covering the three month period from April through June.
The company said
that iPhone revenue hit $25.99 billion during the quarter, down from the $29.47 billion it recorded one year ago. That is a 12% decline on an annual basis and was lower than Wall Street expectations. For the nine months ended in June, Apple rang up $109 billion in handset revenue versus the $128.1 billion it took in over the same period in 2018. It was the first time since 2012 that Apple's iPhone sales failed to make up 50% or more of the firm's revenues for a quarter. During the fiscal third quarter, sales of the iPhone contributed 48.3% to Apple's total revenue of $53.8 billion.
Sales of the Apple iPad continue to do better than the tablet market as a whole. During the company's fiscal third quarter, revenue attributed to the device rose from $4.63 billion to $5.02 billion. Last quarter, the iPad recorded its strongest revenue growth in six years. The turnaround started with the release of two new iPad Pro models last year and a new iPad Air and new iPad mini this past March.
Apple's Wearables unit turns in a very strong performance

Apple is expecting its Services unit to help make up for the sluggish performance of the iPhone. The tech giant is banking on a large number of active iPhone users to take this unit to $50 billion in revenue next year. For the latest quarter, the division grossed a record $11.5 billion compared to the $10.2 billion it generated last year. This unit, Apple's second-largest and it's most profitable, includes recurring subscription services such as Apple Music, Apple News+ and the upcoming Apple Arcade. It also includes AppleCare, ApplePay, the App Store, iCloud and more.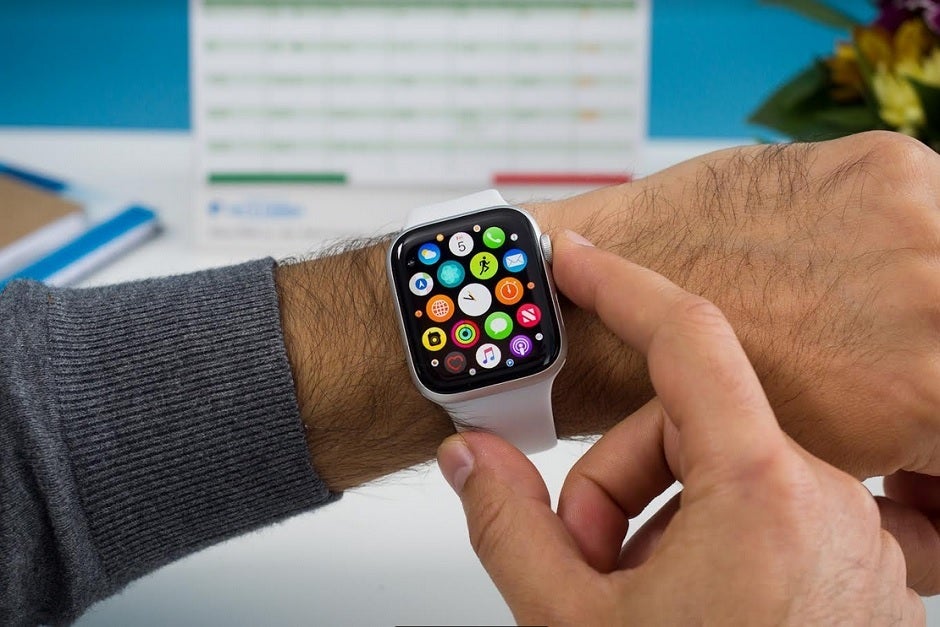 Apple's Wearables unit was extremely strong during the fiscal third quarter led by the Apple Watch
Led by the AirPods wireless earbuds and the Apple Watch, the Wearables, Home and Accessories segment was extremely strong with sales of $5.53 billion during the three month period. During the same quarter last year, this unit took in $3.73 billion.

Sales backed off in China as expected due to the strength of the dollar and the current trade war between the U.S. and China. And we can't forget that
some Chinese consumers are individually boycotting Apple
to protest the placement of Huawei on the U.S. Commerce Department's Entity List. The manufacturer's inclusion on the list prevents Huawei from accessing its U.S. supply chain. For the quarter, Apple had sales of $9.16 billion in the country, down from last year's $9.55 billion. Revenue also declined slightly in Europe to $11.93 billion while rising in the Americas ($25.06 billion), Japan ($4.08 billion) and the rest of the Asian Pacific Market ($3.59 billion).
"This was our biggest June quarter ever — driven by all-time record revenue from Services, accelerating growth from Wearables, strong performance from iPad and Mac and significant improvement in iPhone trends. These results are promising across all our geographic segments, and we're confident about what's ahead. The balance of calendar 2019 will be an exciting period, with major launches on all of our platforms, new services, and several new products."-Tim Cook, CEO, Apple
"Our year-over-year business performance improved compared to the March quarter and drove strong operating cash flow of $11.6 billion. We returned over $21 billion to shareholders during the quarter, including $17 billion through open market repurchases of almost 88 million Apple shares, and $3.6 billion in dividends and equivalents.-Luca Maestri, CFO, Apple
After the results were released, investors rushed to buy the stock. In after-hours NASDAQ trading, Apple is up $9.16 or 4.4% to $217.94. Once again, the company is closing in on a valuation of $1 trillion. Almost exactly one year ago, Apple became the first publicly traded U.S. company
to reach such a lofty valuation
.
For its fiscal third quarter, Apple reported a net profit of $10.04 billion, down from $11.52 billion last year. Earnings per share on a diluted basis (all convertible shares accounted for) declined from 2018's $2.34 to $2.18.