U.S. smartwatch growth surges putting the smartphone industry to shame
6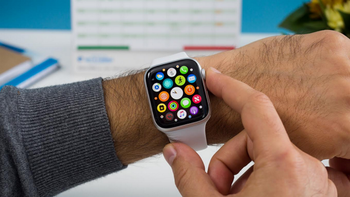 Compared to the tepid smartphone market, the smartwatch industry is positively booming. Of course, there is a big reason for this. Product penetration remains low, meaning that there are many individuals who have yet to purchase one.
According to a new report from NPD Group
(via
Android Authority
), for the 12 months ended in November 2018 (the latest month such data is available), unit sales of smartwatches in the U.S. rose 61%. To prove that pricing has been coming down, sales of such devices were up 51% over the same period, nearly hitting $5 billion.
The report notes that 16% of U.S. adults now own a smartwatch, up from the 12% that owned one back in December 2017. 23% of those in the U.S. aged 18-34 own a smartwatch, with that demographic group accounting for most of the device's growth in the country. While many see a smartwatch as a device for active people to track their workouts, 15% of those in the states use a connected timepiece to control their smart appliances. The more applications that consumers find the smartwatch useful for, the stronger growth will be as penetration rises.
"Over the last 18 months smartwatch sales gained strong momentum, proving the naysayers, who didn't think the category could achieve mainstream acceptance, had potentially judged too soon. The ability to be truly connected via built-in LTE without the need to have a smartphone nearby proved to be a tipping point for consumers, as they now recognize the value in being able to complete a wide range of tasks on the device including receiving notifications, messaging, accessing smart home controls, and more." Weston Henderek, director, industry analyst, NPD Connected Intelligence
The Apple Watch has been known for saving lives
due to the heart rate monitor on the device. And with the electrocardiogram found on the Apple Watch Series 4 also making timely alerts, Apple has been able to reap the rewards from the publicity that such stories receive. While the report states that Apple is far and away the leading smartwatch manufacturer in the U.S., just three names combined to account for 88% of smartwatch unit sales over the 12 months. Those manufacturers are Apple, Samsung and Fitbit.