Huawei apparently has no intention to develop an Android replacement after all
23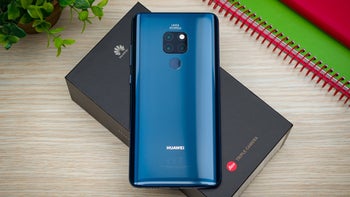 Just when you thought
Huawei's situation
in relation to the US government, American suppliers and major business partners, as well as the smartphone industry as a whole couldn't possibly get any more confusing, the company itself is now adding to the uncertainty.
According to Catherine Chen
, a Huawei Board Member and Senior Vice President, the in-house Hongmeng operating system was never meant for smartphones, being instead designed for "industrial use" with a central focus on security and "extreme low latency." That's all well and good, but it's not what several other company representatives and executives claimed in the past, both on and off the record.
Judging from
President Trump's comments a few weeks ago
, it probably won't come to that, but
Google
and most other US companies engaged in various business partnerships with the Chinese tech giant
have been left wondering
exactly what they are allowed and not allowed to do. In this context, Huawei's timing doesn't seem ideal for admitting Android replacement speculation was essentially a bluff, but perhaps the world's second-largest smartphone vendor knows more than we do about the lifting of its US embargo.
Either way, it really doesn't sound like the company has any viable backup plan left in case it can no longer use Android and other licensed Google services, so for the sake of competition at the top of the
global smartphone sales charts
, let's hope that's not going to happen after all.
Recommended Stories