Apple's profit margin on the iPhone has fallen from a peak of 74% to 60% over the years
57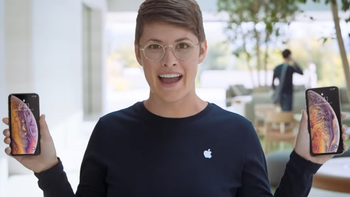 A chart published by The Information
, based on data computed by TechInsights, reveals something interesting in terms of how Apple has priced the iPhone over the years. Even though the
Apple iPhone X
made news last year as the first handset to be priced at $1,000, iPhone profit margins have actually been declining after peaking with 2009's
iPhone 3GS
. Apple has been adding more technology and higher quality components into its iPhone models, which explains the drop in profit margin.
Individual iPhone models with the smallest profit margins have been the low end units, like the now dropped
Apple iPhone SE
. Priced at $399 when launched in March 2016, each unit carried $186.70 in components leaving Apple with a profit margin of 53%. At the peak, 74 cents of every $1 it took in from the sale of an iPhone went straight to the bottom line. Over the last few years, every $1 obtained by Apple by selling a handset has resulted in 60 cents of profits. But don't start putting together a benefit for Apple. Investment banking firm Canaccord Genuity says that even though the Apple iPhone is responsible for less than 20% of industry shipments, Apple takes in 87% of the industry's profits.
"Apple is trying to pack more and more into a phone. As they do that, designing the phone becomes more complex and it gets more expensive."-Al Cowsky, manager of costing analysis, TechInsights"
What the chart doesn't show is how Apple pockets more money on models that offer more native storage. TechInsights says that the difference in component costs between the 512GB version of the
iPhone XS Max
and the 64GB variant is $70. Yet, the difference in retail pricing between the two is $350. As TechInsights Cowsky says. "This is Apple laughing all the way to the bank."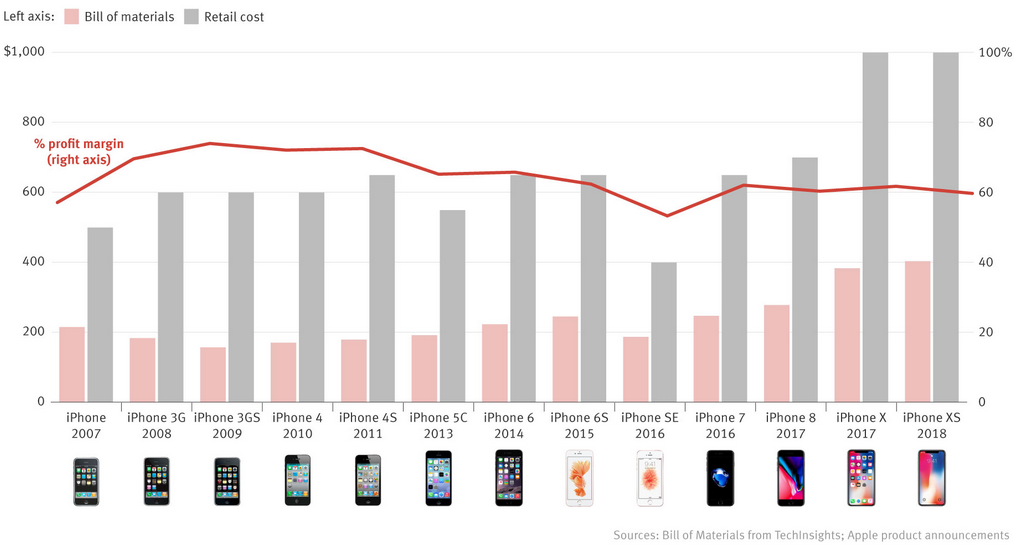 While retail prices of the iPhone rise, Apple's profit margins on the devices have been dropping
Recommended Stories