Insane iPhone SE deal lets you buy the compact handset brand-new at only $102
4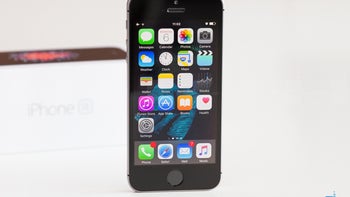 At first glance,
Apple's "clearance" iPhone SE deals
, which
keep coming back from the dead
, are pretty sweet. After all, this is essentially
the last of the compact Mohicans
, still offering a decent amount of power in a diminutive package weighing just 113 grams. When you also consider the fact
the 4-inch handset
is capable of running the newest iOS version without a hitch, the $249 and up iPhone SE may start feeling like a genuine bargain.
But if you don't have a problem activating the Apple A9-powered device on TracFone Wireless, you can save an additional 150 bucks or so. Yup, the 32GB configuration can be yours at a measly $101.99 right now after an instant $65 "Tax Time" discount valid until April 15 and an extra $68 off if you remember to apply the "SPECIAL40" coupon code before checkout on TracFone's website.
This is a prepaid MVNO (mobile virtual network operator), by the way, that declined in popularity a little over the past few years, nonetheless servicing around 22 million customers nationwide. The no-contract carrier combines cellular signal from AT&T, T-Mobile, and Verizon to provide "unbeatable coverage on the largest and most dependable 4G LTE networks."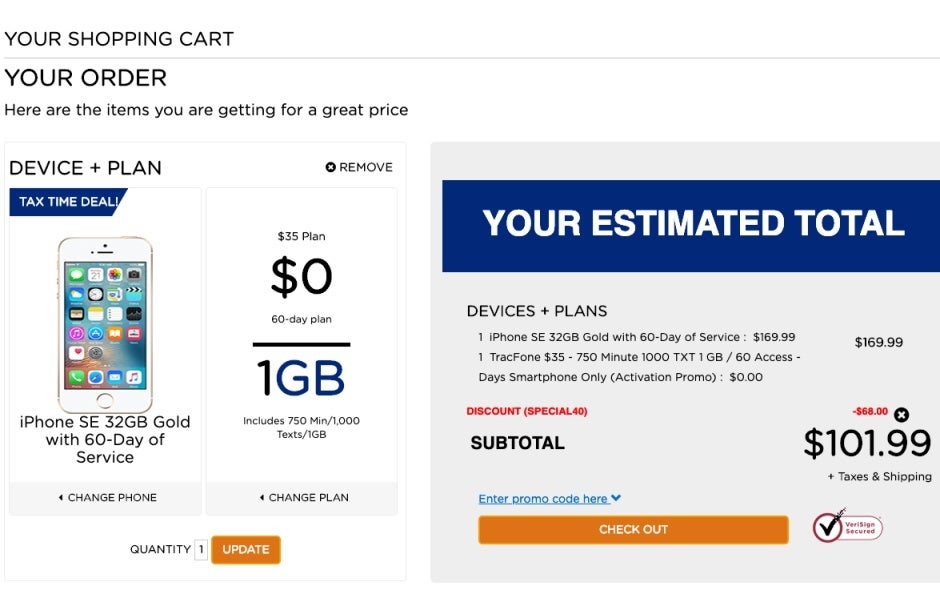 Believe it or not, TracFone also throws in a gift with the $102 iPhone SE, giving you 60 days of network access, 1 gig of data, 750 minutes, and 1,000 texts at no extra charge. That's typically worth $35, and although it doesn't exactly sound up to the industry's modern standards, it may well be enough for folks buying the SE as their first-ever smartphone or as a travel backup to a larger, more powerful device.
In case we haven't been clear enough, these are brand-new iPhone SE units you will be buying at $102 a pop (no refurbished shenanigans), although you'll have to settle for a love-or-hate gold color option if you want to take advantage of this killer deal.