These are the best iOS apps and games of 2018, as per the Apple Design Awards
0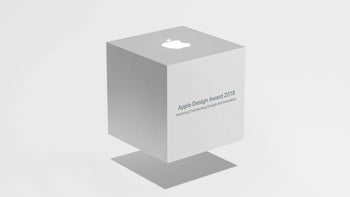 At this year's WWDC, Apple handed out its annual Design Awards, recognizing the artistry and technical achievements of developers who reflect the best in design, innovation and technology across Apple's platforms. This is the 21st ceremony, believe it or not, and this year Apple nominated developers from all around the globe.
The Apple Design Awards highlight the apps and games that deliver the best user experience, make use of the platforms stand-out features, utilize Apple's design language to great results, and are optimized to run on a large number of devices.
"This year's winning apps and the developers behind them have created some really innovative and inspiring apps,"
said Ron Okamoto, Apple's vice president of Worldwide Developer Relations.
And these are the big winners in the Apple Design Awards 2018:
Florence
Florence is an interactive graphic novel penned by Monument Valley designer Ken Wong. The follows the ups and downs of 25-year old Florence Yeoh, as she discovers herself and the meaning of true love. With its unique soundtrack, endearing hand-drawn art style, and a concept that carefully treads the line between comic book and game, Florence's emotional story manages to leave an impact, even on a small screen.
Agenda
Agenda takes a new approach to note-taking on Mac and iOS by combining writing, calendar and task-manager into a unique timeline that offers a clear picture of past, present and future. The minimalistic design features elegant typography, powerful search and navigation through notes, projects and tools including iCloud sync and Handoff.
iTranslate Converse
iTranslate Converse is one of the most popular real-time translator apps, and for good reasons, as it turns your iPhone and
Apple Watch
into a two-way translation device. The simple design enables natural conversations in 38 languages, works offline and automatically detects the correct language being spoken for a fast and accurate translation.
Calzy 3
Calzy 3 is a highly customizable calculator that uses iOS technologies to offer features like Multitasking, Face ID and Touch ID to privately view saved history and bookmarks, Drag & Drop to share results in other apps, iMessage integration, Spotlight search for bookmarked results, iCloud Sync and Handoff, to help you perform day to day mathematical calculations in a more elegant way.

Frost
Frost is an absolutely stunning free-form puzzle game in which players draw paths to guide swarms of particles in calming and satisfying ways. It is somewhat reminiscent of mobile puzzle game Osmos, in that it deals with entities on a microscopic level, and to the Geometry Wars series, in that it throws hundreds (if not thousands) of particles at you at any given time. Unlike Geometry Wars, however, Frost is extremely calming and laidback.
Oddmar
With its charming, hand-drawn style, reminiscent of Rayman Legends, Oddmar is one unique looking game. The visuals blend perfectly with a cinematic soundtrack, bringing the finely crafted levels to life, and resulting in a gorgeous Viking-themed, side-scrolling game with production values that rival animated feature films. Oddmar has optimized gameplay for touch controls.
Alto's Odyssey
Alto's Odyssey is an endless sandboarding journey featuring intuitive gameplay with great use of 3D Touch and haptics, along with gorgeous Metal optimized artwork and design, and a soothing and immersive soundtrack.
Triton Sponge
Triton Sponge is an innovative iPad app used in medical operating rooms to quickly calculate and keep track of blood loss collected by surgical sponges and suction canisters. The app uses iOS technologies like Core Image and camera Depth Map to detect sponges, as well as Core ML and machine learning to perform complex blood loss calculations to improve patient care.
Bandimal
Bandimal is a child-friendly music composer that substitutes instruments with animated cartoon animals, allowing children to experiment with creating melodies and rhythms in a fun and unique way. The focus is on creativity — no notes, no chords, no rules, no scores.
Playdead's INSIDE
Playdead is a Danish indie game developer with only two games in its portfolio, currently – the 2010 contre-jour smash hit
Limbo
and
INSIDE
, which is a refinement of Limbo's formula. But despite having only a pair of games under its belt right now, Playdead has proved itself as a developer capable of delivering unique, touching experiences with minimalist storytelling. The worlds of Limbo and INSIDE are dark, mesmerizing, and full of peril, and you can now experience both on the go!

Posing as a simple 2D puzzle-platformer, INSIDE is an excellently paced experience with minimal, but organically unfolding, story and a soundtrack that came from within a human skull. No, I don't mean the composer's skull, I mean that the soundtrack was recorded by feeding the music into the bone of an actual human skull with a microphone placed against it to capture the sound. Yikes.