ai.type releases version 3.0 for Android, bringing Theme Market and Material Design to the predicative keyboard
1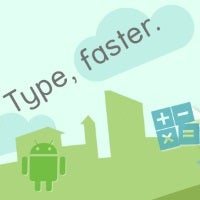 Not long after it
brought its keyboard to iOS
, ai.type has turned its attention to Android by releasing Version 3.0 of its Android app. Highlights from the latest release include improved correction and prediction capabilities, along with an all-new Theme Market to give the keyboard that necessary room for personalisation. This new addition lets users design their own themes by customizing backgrounds, colors, fonts, and other visual elements. Completed themes can be shared with friends and uploaded to the Market for everyone to enjoy.
Auto Emoji is another new feature. If you have trouble finding the right expression among hundreds of wacky faces, this engine will automatically suggest emojis based on word association from your message's content. Adding to the fun are a new scrollable emoji layout, Material Design menus, and new Material Keyboard.
Finally, ai.type 3.0 gets a language tune-up with the inclusion of a simplified Chinese option in addition to 13 exotic new languages such as Urdu, Tamil, Punjabi, Swahili, Hindi, Bengali, Armenian, and Afrikaans.
ai.type has a trial version which offers its paid premium functionality for a 14-day try-out. After the designated time, the app's basic functionality stays unlocked. Thus, ai.type is, essentially, free. You can find it in the link below.
Download ai.type version 3.0:
Android
source: ai.type
Ai.type Announces Version 3.0 Of Its Keyboard App For Android, Aims To Continue Transforming The Messaging Experience
- THE UX and efficiency is further enriched with five new features, including a theme market for users to find free and attractive designs out of thousands of themes, and auto suggested emoji according to context.
-Additionally, a new scrollable emoji layout, new Material (Android L) design, and new Material Keyboard, compliments the ai.type's 13 new languages including Simplified Chinese
Following ai.type's success with over 20 million users, ai.type announces the release of Version 3.0 of its instinctive keyboard for Android, aiming to continue transforming the personal messaging experience on mobile devices.
Already counting with self-learning technology, advanced text prediction and completion algorithms — along with unique personalization and customizations capabilities — the release of the keyboard's 3.0 Version is another step towards ai.type's mission and motto of "Your message. Your Style."
With this latest release, users will enjoy improved correction and prediction capabilities and a new level of personalization. Notably, with the app's new Theme Market, users can choose any of the free and attractive keyboard themes out of thousands of available themes.


For creative users, the Theme Market also allows them to design personalized themes (background, colors, fonts and beyond), share them with friends and upload them to the app's Theme Market. "With this version, we wanted to not only improve the keyboard's already existing functionalities, but also continue providing our users more and more control over their user experience by making it fun" says ai.type Co-Founder and CEO Eitan Fitusi. "Take the Theme Market as an example, it raises the level of our app to one of interaction and creativity between users as they can share and rate new themes based on their creativity and design," he adds.
The new Auto Emoji feature, he explains, automatically suggests Emojis based on the context and through customized word association.
"These personalized suggested Emojis helps users write creative and appealing messages that makes for an overall fun messaging experience," Fitusi explains. "All these combined do more than just save people typing time on their devices, it reshapes their whole experience in a positive way," he says.

This latest release also features a new scrollable Emoji layout, new Material (Android L) design and new Material Keyboard.
Additionally, the ai.type 3.0 keyboard now has a simplified Chinese option and boasts 13 new languages, including Urdu, Tamil, Punjabi, Swahili, Hindi, Bengali, Armenian, and Afrikaans.


"We have a goal of continuously improving our app to one which can almost 'read your mind'," says Fitusi. "With this in mind, our Version 3.0 builds on an unparalleled and intuitive keyboard that makes typing a uniquely personal and fun experience, allowing users to express themselves exactly the way they want to," he adds.
About
Ai.type offers a revolutionary solution for typing on touchscreen devices.
We're out to reinvent how people type on their touchscreen devices, and our motto is "Your message. Your style."
Combining unique technology that utilizes Artificial Intelligence and complex mathematical algorithms, ai.type has established itself as one of the most innovative and established keyboard app companies. With over 20 million users and 1 million monthly downloads on Google Play, ai.type has connected dozens of millions of users from over 100 countries around the world.
Read more:
www.aitype.com
Follow us:
Facebook
,
Twitter
,
Google+
Contact
Name: Eddie Arrieta
Phone: 1-646-480-0356
Email: eddie@publicize.co