ZTE is packing a Firefox OS handset and a 6 inch Android model for its trip to MWC
1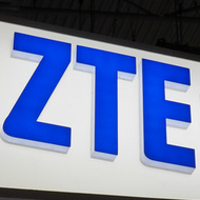 Chinese manufacturer ZTE is packing its suitcase for the trip next week to Barcelona for MWC, and is taking along a number of interesting handsets. According to the company, it is bringing with it the ZTE Grand Memo II LTE. According to the manufacturer, this is a 6 inch Android powered phablet. Also coming to Barcelona is a Firefox OS driven model called the Open C. To be precise, it will run on Firefox OS 1.3.
Earlier reports also indicated that a version of the
ZTE Geek
, running the Tizen OS,
will appear at the Tizen booth
during an app challenge. The ZTE Geek was the first handset to be powered by the Tegra 4 chip.
"This year, we are looking to work even more closely with our customers worldwide to develop the products they want and deliver a superior customer experience. They have told us that they want ever more innovative and high-performance products, so at MWC 2014 we are delivering this with the launch of two new high-profile devices, the ultra slim Grand Memo II LTE with 6 inch screen and the ZTE Open C in partnership with Mozilla and Telefonica. We expect 2014 to be our strongest year yet – and we're putting our customers at the heart of everything we do to help us achieve that."
-Adam Zeng, CEO, ZTE Mobile Devices
ZTE is also expected to reveal version 2.3 of its MiFavor UI, which will appear on one or more Android handsets at MWC. Some interesting products include the ZTE Projector Hotspot, which combines a mini projector with a Wi-Fi hotspot, and the ZTE Grand Watch Smart Watch.
Of course, we will be at Barcelona, keeping you updated about all of the new products being introduced and displayed at the event.
source: ZTE