ZTE Nubia Z11 hands-on: stunning design
24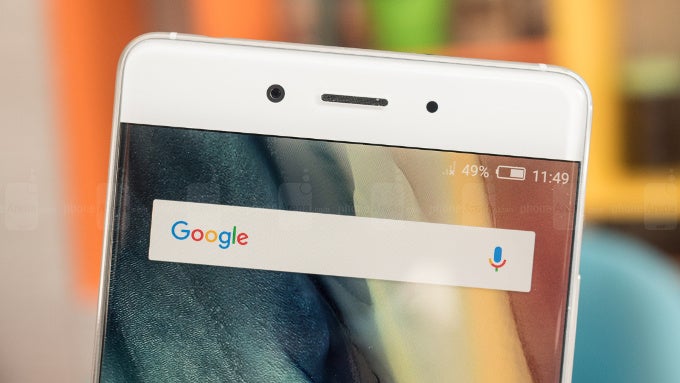 Chinese phone makers have grown tremendously over the past few years: not only are they selling more and more devices than ever, but they are also putting more effort in designing these phones to a higher standard. ZTE has been a vivid example of that: it has entered the US market with its Axon series and has seen a fair amount of success with the Axon 7 and Axon 7 Mini, phones that sell for less than the mainstream brands, yet come equipped with similar features.
The ZTE Nubia Z11 is the company's new top-of-the-line product, a 5.5" Android phone with a Full HD display and the Snapdragon 820 system chip. We have had the phone for quite a while and here are our hands-on impressions.
Design and display: no bezel!
The ZTE Nubia Z11 feels reassuringly solidly put together. It's made out of metal, but while it is noticeably thinner than ZTE's previous top-shelf phone, the Z9, it still does not feel thin per se. Thickness is 7.5mm, but it's not the sole factor contributing to the actual perception of thinness: the similarly priced OnePlus 3 for instance has nearly the same thickness on paper, but it actually feels
significantly
slimmer because of the curved back that fits comfortably in the hand. The Nubia Z11 has a flat back with no helpful curves and is just not as ergonomic as other devices. Don't misunderstand us: the Z11 does not feel thick by any means, it just is not as thin as some other phones with a curved back.
Up front is the signature ZTE round capacitive key that serves as the home button and that can also change its color, and that's a neat little touch. On the back is a fingerprint scanner that is reliable and unlocks the phone pretty fast. On the bottom is a welcome USB-C port.
The most impressive thing about the Nubia Z11 is without a doubt its stunning display. With practically no bezel, it makes the phone one of the most compact 5.5-inch handset that we've ever handled and yes, it's even narrower and shorter than the Galaxy S7 Edge! But it's not just about size: it's the incredible cool factor of having a no bezel display that we like the most, it's as if you're looking at a concept phone from the future, but it's real.
The 5.5-inch 1080 x 1920 pixel screen on the Nubia Z11 is of an IPS LCD kind, and one with fairly well balanced colors. Peak brightness is 500 nits and the phone is not terribly reflective, which makes it fairly easy to read outdoors.
We have not tested color accuracy, but our initial impressions are that the display is very well laminated and features great-looking colors. The sharp wallpapers and nice iconography add to that ecstatic color feel.
Interface
Technically, the Nubia Z11 runs on Android 6.0 Marshmallow, but since there is a heavy skin on top of it, you won't see much of the stock Android look, nor will you get much Material Design. That should not worry you: the skin ZTE has made looks very good and is practical at the same time. Icons are well drawn, there are short, to-the-point animations, and it all seems to come together nicely and cohesively.
Sure, the interface - like most Chinese brands - carriest traces of secret iPhone adoration and, worse, copying. The camera app is basically a clone of the iPhone's camera, and there's no app drawer. We really wish Chinese phone makers shook off that inferiority complex, it's about time.
Performance
There is one particularly great thing about the Nubia Z11 and it's under the hood: the phone is powered by the Qualcomm Snapdragon 820 system chip. This puts it right on par with most Android flagships this year and given that it's priced lower than many of them, the Nubia Z11 definitely has a competitive advantage.
Despite that, we still notice a few very slight hiccups that are inexcusable for a Snapdragon 820-powered device, but they are there and once seen, they cannot be unseen.
Storage comes in at the generous and sufficient for most people 64GB, and you can also expand it via a microSD card of up to 128 gigs.
Battery
Finally, there's a 3,000mAh battery on the Nubia Z11. It's definitely not the biggest battery in a 5.5-inch phone, and we've seen other Android phones in a similar screen-battery-size configuration not do very well in battery tests, so this is definitely one possible area of weakness for the Nubia Z11. It is, however, expected to come with a proprietary fast-charging solution that should alleviate possible battery pains to a large degree.
Expectations, price and release date
Chinese phones have gone a long way. While even last year we could find some major flaws that would prevent us from whole-heartedly recommending many of the Chinese phone brands, just one year on and this has changed completely.
From the excellent OnePlus 3 to the impressive Huawei P9 and the surprisingly good ZTE Axon 7, the ZTE Nubia Z11 joins that family of great devices from this new wave of phone manufacturers that challenge Samsung and Apple with extremely aggressive prices and comparable specs.
If ZTE ever had a phone worthy to compete in the US and Europe, the Nubia Z11 is it
The Nubia Z11 takes the concept of a no-bezel screen further than the Galaxy S7 Edge and will serve as a benchmark point of how compact a 5.5" phone could be. The interface of the phone also has excellent visual style that does not feel weird or our of touch, but we would still appreciate some more independent thinking, as the camera app does seem like a rip-off of the one on the iPhone. Overall, though, the Nubia Z11 seems like a phone made well and we're looking forward to taking a deeper look at it.




Right now, the ZTE Nubia Z11 is sold only in China and is not officially available in the United States or Europe. That is set to change very soon: just two weeks ago, Nubia officially said that it will make the Z11 available in the UK, Europe (particularly the Czech Republic, Germany, Italy, Portugal, Russia, and Spain), Asia (particularly in India, Indonesia, Thailand, Vietnam), as well as the Americas (US, Argentina, Mexico) in the September to October time frame.




The Z11 will be offered in two versions: a $500 (€500) one in silver or dark gray with 4GB of RAM and 64GB of storage and a special black-gold version for $600 (€600) with 6GB of RAM. The phone will be available for purchase at Nubia's website and online retailers such as Amazon and eBay.