Your particiption in the Microsoft Prediction Lab can help Cortana make more accurate predictions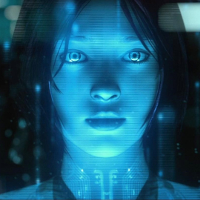 Cortana has proven to be pretty good at making predictions. During the Knockout Round of the World Cup, the virtual personal assistant
correctly forecast the winning team in 15 out of 16 games
.
Cortana now predicts NFL games and political races
and has been doing quite well with its predictions. This is all due to the Microsoft Prediction Lab, part of Microsoft Research.
Using the latest algorithms, forecasting techniques, and data sourcing from the crowd, the Microsoft Prediction Lab continuously seeks to improve its forecasting abilities. You can also help Microsoft better its forecasting results by participating in some games. To get involved, you need to register for the Prediction Lab via Microsoft, Facebook or Google. This will cost you nothing.
With these games, you are allowed to bet points on a specific issue. You start with 100 points with which you make a prediction on who will win an election, for example. Making a bet on a outcome that is unlikely will result in a "high reward" if the prediction does pan out. A successful bet on a more obvious outcome, results in a smaller reward. On the other hand, if you are wrong either way, your prediction is valued at a big fat zero.
For more information about the Microsoft Prediction Lab, click on the video below.
source:
Microsoft
via
MicrosoftNews
,
WMPoweruser