On Android 10, YouTube's Dark theme can be tied into the system-wide settings
2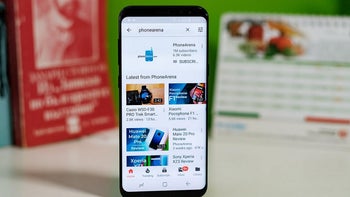 It seems that nearly every day, Google adds a Dark theme to one of its Android apps. And some titles that already have a Dark theme toggle are now being updated to include a third option that syncs with the system-wide settings on Android 10. The latest app to get this new option is YouTube. For example, if you open YouTube and tap the profile avatar or icon in the upper right corner of the screen and then go to
Settings
>
General
, you might find a toggle to turn on and off Dark theme. But
Android Police spotted
what appears to be a server-side update that makes some changes to this feature, but only on Android 10.
Once the update hits a device running Android 10, the Dark theme listing will be renamed Appearance. Tapping on it will bring up three different options:
Use Device theme-YouTube will follow the system-wide settings selected by the user.
Light theme-traditional white background with dark text.
Dark theme-black or dark gray background with white text.
This makes it easy for Android 10 users who switch often between Light and Dark theme but don't like the way the latter looks on a certain app. Other Google apps also have added this trio of options on Android 10 even though they already had a Dark theme toggle.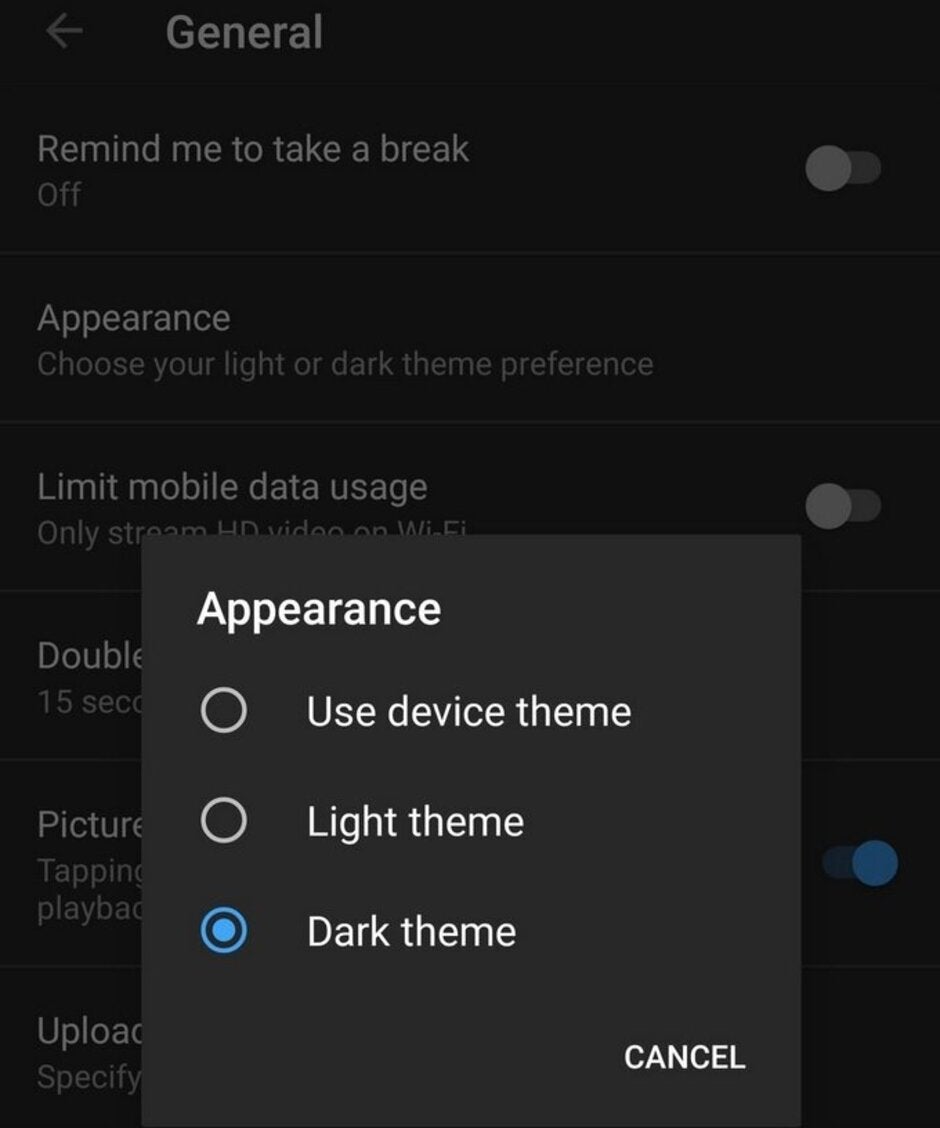 Those with a phone running Android 10 will soon be able to sync YouTube's Dark theme with the system-wide setting on their phone
For those unfamiliar with Dark theme, it is simply a way to protect the eyes of a smartphone user (and bystanders) in a dark room or at night. The bright white background can strain eyes and make it uncomfortable for others nearby. In addition, there are simply some smartphone users who like the look of Dark theme. Apple also added a native Dark theme setting with last month's release of iOS 13.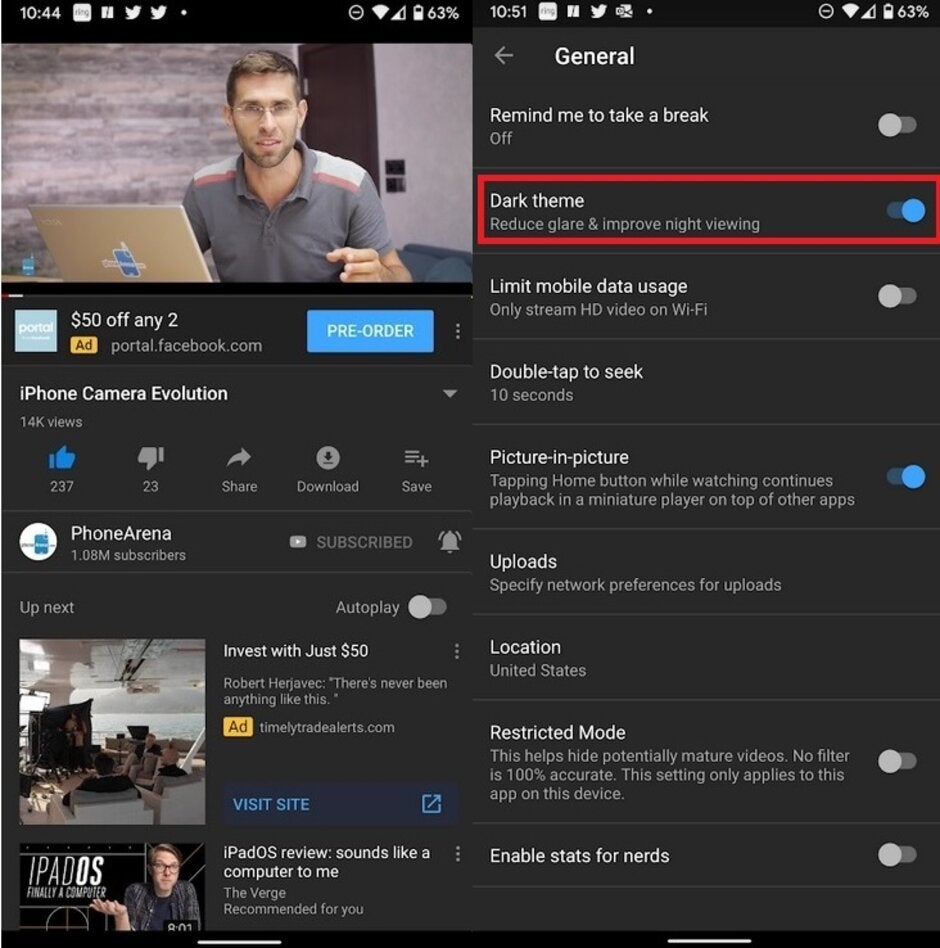 The single Dark theme toggle seen on Android 10 prior to the server-side update
Those with Android 9 or older will have to live with having the single Dark theme toggle on their YouTube app.