You have a better chance of finding a unicorn than an Apple iPhone 6 Plus on Friday
32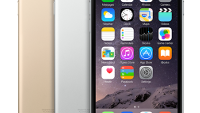 If you've been dreaming about walking into a store tomorrow, and walking out with a brand new
Apple iPhone 6 Plus
, you might as well stop dreaming now. According to a report published on Thursday, only 2% to 3% of the iPhone 6 models being shipped to retailers is the 5.5 inch phablet sized version of the handset. And the word is that only one color is being shipped at present.
Not only will it be next to impossible to find the iPhone 6 Plus tomorrow, if you do find one, it won't be a 16GB model That means you should expect to spend at least $399.99 on contract for the 64GB model of the first iPhone phablet.
As for the 4.7 inch
Apple iPhone 6
, you might be able to find all colors and all storage capabilities, if you make it inside a store before inventory is sold out. As to where to go tomorrow for your best bet at buying an Apple iPhone 6, consider that the Apple Stores will probably receive more shipments of the new iPhone, than any other retailer.
source:
BGR