Xiaomi Redmi Note 2: all the official images
16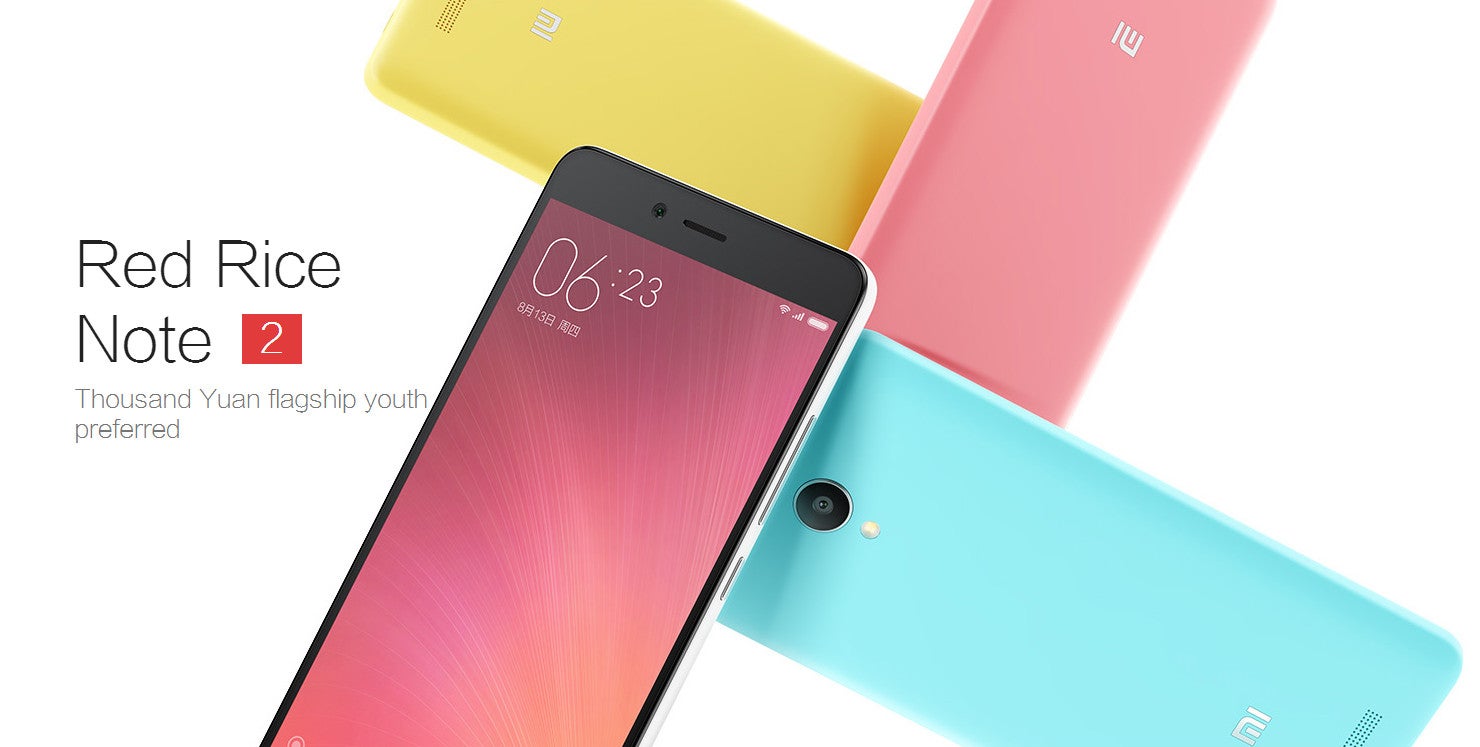 Xiaomi just dropped a massive bomb that is set to disrupt the Chinese phone market in a major way: the
Redmi Note 2
.
The new 5.5-inch Xiaomi Redmi Note 2 comes with a disruptively low price (MSRP) of around $125 (799 yuan), especially when you consider the fact that it is powered by the top-end MediaTek chip, the Helio X10. Yes, that's the same chip in the nearly two times more expensive Meizu MX5, and yes, it's the same chip that powers the HTC One M9 Plus, a device that costs nearly $700 in some markets.
The spec highlights of the Redmi Note 2 include a 5.5-inch IPS LCD panel with a resolution of 1080 x 1920 pixels, the Helio X10 with 2GB of RAM, a 13-megapixel main camera (with phase detection auto-focus), a 5-megapixel selfie cam, and a 3,060mAh battery, all in a colorful plastic body measuring 0.324" (8.25mm) in thickness. You can buy the base 16GB model, or the slightly more expensive 32 gig version of the Redmi Note 2.
Phase detection auto focus is quite the feature to have on a $125 phone
As you can see, the phone checks all the marks and even has some features not found on many flagships like the phase-detection auto-focus that Xiaomi claims can lock focus in under 0.1 seconds, faster than most flagships these days that advertize for 0.3 second focusing.
We can only hope the phone lives up to all of these extremely high expectations set by the specs, and we're looking forward to learn more about it. In the meantime, here is the full set of the official Xiaomi Redmi Note 2 images for you to ogle at.