Xiaomi Mi MIX size comparison versus Google Pixel XL, iPhone 7 Plus, LG V20, Galaxy S7 edge, others
37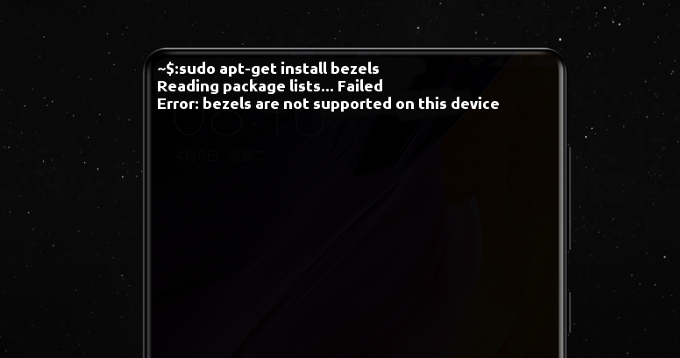 Yesterday, just after it announced the
Mi Note 2
, Xiaomi decided that it's high time it got back into everyone's mouths. And what's a better way to do that than to come up with a futuristic device that's relying on our collective disdain for bezels and chins -- the
gigantic 6.4-inch Mi MIX
is a phone that is very real and boasts an extremely high screen-to-body ratio.
This is not a novel concept as we've already seen such devices in the past (like the
Sharp Aquos Crystal
), but the Mi MIX is the latest one to remind us how unbelievably cool, and at the same time, how unwieldy such a phone likely how uncomfortable such an edge-to-edge display would likely prove to be in real-life scenarios.
We digress. Although the Xiaomi Mi MIX is not a phone we'd officially get in the States, it's an intriguing new device that deserves to be measured up against the current state of the smartphone market.