World's largest CDMA carrier China Telecom prepares for the next iPhone launch to the tune of $235 million
6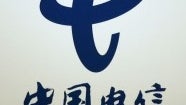 China Telecom is reportedly
pouring 235 million dollars into subsidies and a glitzy marketing campaign for the next iPhone
arrival in its mobile portfolio. The world's largest CDMA carrier (sorry, Verizon) is allegedly training its staff to start processing orders in the end of September, which coincides with the
rumored October launch for Apple's fifth generation handset
.
The company's CEO Wang Xiaochu has already clarified that the carrier will go all-in promoting and sponsoring the next iPhone, so Apple's stock might soar to new heights after the Q3 and Q4 results are in, considering the hundreds of millions of subscribers the big Chinese carriers have. Where does that leave the
leaked cheaper iPhone
we don't know, but maybe it will appear on the biggest carrier China Mobile first, which was reported to
already have met with Steve Jobs
over the iPhone several times.