Latest speculation has iOS 5 launching October 10th, Apple iPhone 5 on October 15th?
99+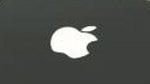 We have some new speculation regarding the coming launch of iOS 5 and the Apple iPhone 5. According to AppleInsider, the Cupertino based firm's support center-AppleCare-was told to expect
a rush of phone calls on October 10th in relation to iOS
. Now, the only reason to call AppleCare about iOS would be if all of a sudden everyone using an iOS flavored device forgot how to use it, or because a new build was launched. We would have to believe it's the latter in this case even though Apple Insider says that the tip comes from a source that is unproven.
What is so important about the launch of iOS? Recently, Apple has brought out the latest build of the software
just prior to releasing the newest version of its touchscreen phone
. For example, in 2009 and 2010, Apple released upgraded iPhone software just before introducing the next version of the handset. In 2009, just 2 days before the Apple iPhone 3GS went on sale, Apple released version 3.0 of what was then called "iPhone software". Last year, iOS 4 was released 3 days before the launch of the Apple iPhone 4.
Another tip comes from the CEO of French carrier Orange, Stephane Richard. Richard said in a televised interview, "
If I believe what we heard, the iPhone will be released Oct. 15
." When the CEO of a carrier talks, it usually
carries more weight in this situation
than other sources. One point to bring out is that the company he heads, Orange, is in France which means that a U.S.launch could be a few days earlier.
This seems to fit with what
we earlier reported
about a potential Apple iPhone 5 release, which pointed to pre-orders at the end of this month and a launch on October 7th. And around that time, we are looking for the launch of a number of high end Android models like the
HTC Vigor
(HTC ThunderBolt 2?) and the Samsung DROID Prime. For U.S. smartphone fans, this could be
the most exciting time of the year
.
source:
AppleInsider
Recommended Stories