Wordox lets you challenge your opponents to a wordplay duel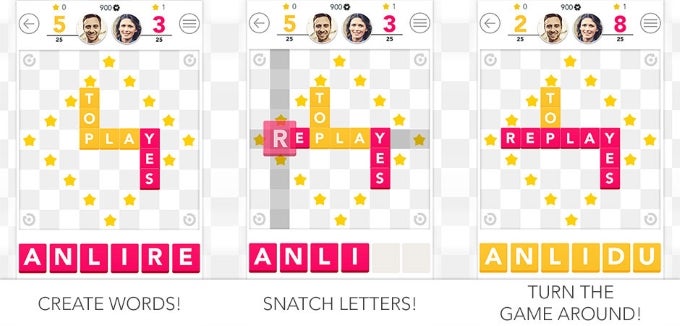 Do you have a way with words? Prove it by playing Wordox – a colorful word game that's both strategic and fun. It makes you steal letters from your opponents, playing in turns and at your own pace against friends or players from around the world. Winning is about coming up with short and simple words, surprising your opponents by stealing their letters and making your moves unpredictable. It's like chess, but with words and colorful visuals!

Wordox also lets you challenge random players or play with your friends via Facebook, or face to face. There's in-game chat so you can talk to your opponent and there are Jokers so you won't end up losing your turn. Everyone playing can also access statistics to track their progress in the game. Of course, there's also a high score listing to compare your performance with that of all your friends. By the way, the game is multilingual as well! It supports 6 dictionaries – English, French, Spanish, German, Italian and Brazilian Portuguese.

The game is free to play, with an optional in-app purchase to remove ads and unlock the full content. There are no in-app purchases beside this one.