Windows Phone arrives in China
2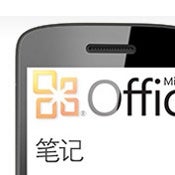 Today
Windows Phone lands in China
with the HTC Eternity, a version of the HTC Titan for the Asian country. The Eternity will come with a bunch of pre-loaded apps targetting the specifics of the Chinese market, a Chinese-language interface and will be sold unlocked.
Nokia is expected to bring its own Windows Phones to China later in March. Nokia has already scheduled an event on March 28th, and rumor has it that the Finnish company will introduce three handsets running on WP for the world's most populous nation.
Most recently, Nokia unveiled the Lumia 610, a low-cost smartphone running on Windows Phone with only 256MB of RAM, and thus achieving the price cuts. The device is one of the three offers expected to land in China.
Nokia is also said to be bringing a version of its Nokia Lumia 800 flagship and possibly a new device referred to as the Nokia Lumia 719. There are no details about the latter, so you'll have something to look forward to come the end of March.