Windows Phone Tango is being developed for budget conscious devices?
3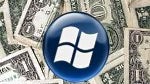 Back at the end of June, we
first heard about Windows Phone "Tango,"
which was believed to some sort of update after Mango. Of course, Mango has been everywhere in the news of late, and considering that were
inching ever closer to its release
, it's naturally taking a lot of the spotlight.
Well, we're finally getting some additional news regarding
Tango
after details surfaced today hinting that it's an interim release between Mango and Apollo. In fact, the Tango update is believed to being developed for
lower-end
Windows Phone devices, but equally as important, Tango is destined to be designed with Nokia in mind. Meaning, it wouldn't surprise us if Nokia is the first to launch budget conscious Windows Phone 7 devices to the market before anyone else.
However, it's not certain if it's going to be permeating into all markets – that's because it's reported to be targeting the
Asian market
for now. Still, you can't count out the fact that it might expand to other markets if the adoption of Windows Phone explodes with
Nokia now on board for the ride
.
via
WinRumors