Windows Phone Tango devices might follow the Nokia Lumia 900 closely, be announced at MWC
0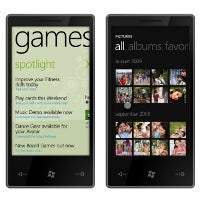 We know the
next minor Windows Phone update is to be called Tango
, bringing in different screen resolutions and chassis support. In fact, the launch is supposed to usher Windows Phone into the era of entry-level handsets for teens or emerging markets.
The alleged release is scheduled for Q2, meaning that we will probably see the announcement of a few Tango-laden handsets at the MWC 2012 expo in Barcelona February. The only thing missing from the picture will be a true high-end with 1080p video recording and HD screen, for which we will probably have to wait
the Apollo update in the second half of the year
.