Windows Phone Tango coming at CES, Apollo - mid-June 2012?
11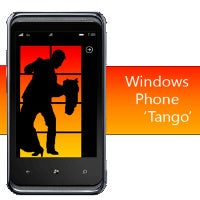 The Windows Phone Mango was a huge redefinition of the Windows Phone platform with some 500 new features and it brought WP almost on par with other mobile platforms in terms of features. The next update in Microsoft's planned is
Windows Phone Tango
and while it's reportedly not as big as Mango, rumor has it that it's coming very soon. Tango could be officially announced at CES 2012 and released soon after that with new features like support for LTE, smaller screens, and smaller chassis sizes.
The big overhaul of the Windows Phone platform however is expected to come with the
Apollo update
, which has been tipped to arrive on device in mid-June 2012. Apollo is also believed to be referred to as Windows Phone 8. Nokia will follow up on the Tango announcement with a set of devices that could be unveiled at Nokia Connection 2012.
Now, this is allegedly coming from an insider source with knowledge of the matter, but we'd definitely take it with a huge grain of salt. For once, it says Nokia will release a Windows 8-based tablet at
Nokia Connection
2012, while just recently Stephen Elop has said Nokia is not even planning a tablet yet.
The same rumor says that Nokia will show two new devices on CES along with the Tango update - the Nokia 719 and Nokia 900. Now, we've already seen what looks like leaked images of the Nokia 900, so we do hope there's a grain of truth in that. Keep your fingers crossed - CES is just a couple of weeks away.