Sources indicate Nokia will produce Lumia 900 in house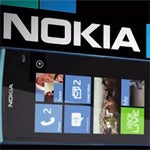 While Nokia outsourced the production of its Lumia 710 and 800 handsets to Compal Communications, DigiTimes is reporting that Nokia will produce the upcoming Lumia 900 in house. Nokia is expected to continue to subcontract entry-level phones to Taiwan-based handset ODMs, but apparently is giving special attention to the high-end Lumia 900.
While the Lumia 900 isn't officially announced as of yet, there is a myriad of information out in the wild about the device. An official announcement is expected next week at CES.
source:
DigiTimes