Rumor tacks another $100 million to Nokia's US marketing campaign, up to $15 incentive per handset sale
23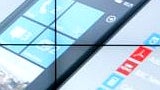 We just had a rumor a few articles ago that
Nokia is planning a $100 million marketing campaign for its Windows Phones in the US
. The PR glitz is poised to be
a cooperative effort among Nokia, Microsoft and AT&T
, which is likely to give the
Nokia Lumia 900
a "hero" status in its ads and retail shops, meaning that associates will be pushing it harder than usual.
Now Paul Thurrott, who has a pretty good track record with all things Microsoft, upped the ante to 200 million rumored marketing dollars. The new info is that a good chunk will be going to sales associates in stores, which will be incentivized with $10-$15 per handset. Microsoft hopes that this joint marketing effort will
break the retail spell for Windows Phones
, and put them on the radar of people in carrier stores, which has been the weakest link in its sales strategy so far.
The software giant is reportedly hoping internally to sell "millions of handsets" in the US with Windows Phone the first half of 2012, and knowing how
good Nokia is at all sorts of marketing stunts
, it might as well succeed. The leak also says that for AT&T's handsets, Nokia will be supplying twice more marketing money than Microsoft.