Windows Phone 7 gets the RunKeeper app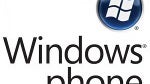 RunKeeper is another popular application that has just been added to the Windows Phone 7 Market and will give users some nice functionality when it comes to tracking your workouts.
The application will not cost you a dime and is available right now. Here is the full list of features that you get with this fitness specific application:
- Activity Tracking -No need for an expensive, standalone fitness tracking device when you can use your Windows Phone to do the same thing. Now you can track how far you went, how long it took you, and the route you traveled right from your phone
- Personal Dashboard-Store all historical activities on runkeeper.com, where you can keep track of totals and monitor your progress
- Maps integration- See the exact path you traveled on a map, both on the device and on our website
- Activity Sharing - Share your activities with friends via email, or by posting them to your favorite social sites, including Facebook and Twitter
So there you have it; yet another app with nice functionality for Windows Phone 7. It is still well behind the curve of competing app stores but it is growing nonetheless.
source:
Daily Mobile