Will bid for Mobilicity change Canada's mobile industry? The answer is blowin' in the WIND
5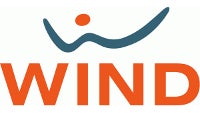 The Canadian government rejected a $380 million bid ($357 USD) from Telus for fellow carrier Mobilicity earlier this year. With Mobilicity's assets now being offered via a court-ordered auction, bidding closed on Monday. Before the auction ended, WIND Mobile apparently made a bid for the carrier that adds up to about $190 million ($178 million USD). WIND, based in Toronto, could use Mobilicity's spectrum to help it take on larger carriers like Rogers and Telus.
The Canadian government blocked Telus' bid for Mobilicity earlier in 2013 because it does not want to see airwave licenses held by small mobile operators end up in the clutches of a large carrier. Mobilicity, through its spokesman, refused to acknowledge whether it has received a bid from WIND or from any other company. Spokesman Nick Anstett said that a final decision on who wins Mobilicity's assets could still take "several weeks."
"Like any other organization, Wind is always considering the options and evaluating any opportunities available to us."
-Alexandra Maxwell, spokeswoman, WIND Mobile
Mobilicity has been under protection from creditors since September, when it filed with the Canadian courts for bankruptcy. The operator has coverage extending to 95% of the Canadian population.
source:
Bloomberg