We are looking for a new Editor - San Francisco, CA!
2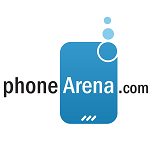 PhoneArena is looking for a new Editor in San Francisco, California. If you are passionate and extremely knowledgeable about mobile technologies, then our message is dedicated to you! The position is part time, but you need to have access to the Internet throughout the day, so you can constantly check and research for news stories.


The main tasks to be executed are:
Searching for and writing of short News stories;
Visit media events, representing Phone Arena;
Prepare reviews and articles.



Our requirements for the candidates are:




To be located in San Francisco, California or in close proximity;
Passion about cell phones and

in-depth knowledge

about mobile communications;
Native English speaker;
Ability to systemize information and convey it in an interesting way. Previous experience in writing for publication is a plus;
Free time throughout the day for researching and writing the articles;
Ability to visit media events (during normal business hours) about once a month.




If you think you are the perfect candidate, drop us an e-mail with:




Two samples of personally written news articles about a topic connected with mobile phones – each of them about 200 words;
Short Bio showing your past experience with mobile technologies; Description of your experience with different phone Operating Systems – how long have you used them and on which phones;
Your location and a time frame showing your free hours during each week day.


Please send the e-mail to the following address:

phonearenajobs@gmail.com



Due to the large amount of applications we receive, we will not be able to reply to everybody. Thank you!