Watch clips from NBC shows on the network's new app for BlackBerry 10
2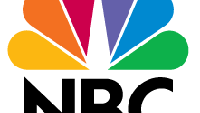 NBC has released an app that allows BlackBerry 10 users to view clips from its daytime, primetime and evening programs. The app is available in the U.S. only for smartphones powered by the 10.2 update to the platform. Besides the clips, interviews with your favorite NBC stars can be found on the app along with a schedule. What is missing is the ability to view full episodes, something that the NBC app does offer for other platforms.
While full episodes are not part of the BlackBerry app, video clips from prime time shows are available the very next day after airing. The app works over 3G, 4G and Wi-Fi, although when on Wi-Fi you get the best visual experience. The intuitive schedule lets you see when your favorite NBC shows will be on.
The NBC app defines the problems that BlackBerry is having competing with iOS and Android. While those using those two smartphone platforms can view full episodes, BlackBerry users are limited to clips and interviews. This is the type of thing that one will find happening over and over again when comparing apps from the App Store and the Google Play Store to those in BlackBerry World. This is something that new CEO John Chen should make a priority.
It isn't the number of apps in BlackBerry World that matters,
as former CEO Thorsten Heins once said
, but when BlackBerry can't get parity on features, it isn't saying something positive about the platform.
source:
NBC
via
Crackberry