Verto: Apple Music was the most popular music streaming site last month
14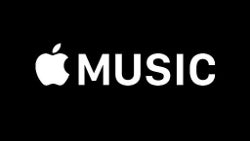 According to analytical firm Verto, Apple Music is the most popular streaming music service in the U.S. among those 18 and older. This might come as a surprise to many. After all, at the beginning of this month, we told you that
Spotify has 50 million paid subscribers compared to the 20 million who subscribe to Apple Music
. But in this strange land of streaming music providers, all isn't what it seems to be, thanks to Apple's three-month free trial that it offers to potential subscribers.
Last month, Apple Music served 40.7 million unique monthly users. That topped by 20% the number of unique monthly users generated by second place music streamer Pandora (32.6 million). Third place belonged to Spotify and its 30.4 million unique monthly users.
All of the top three streamers offer music on-demand and have a large music library. Streaming radio providers like iHeartRadio (which finished fourth in February with 28.5 million unique monthly users) tend not to perform as strongly. And the numbers showed once again that the stickiest streamers tend to be the smaller ones. YouTube Music was the stickiest of the sites measured last month, but attracted only 2.5 million users. And Tidal, which garnered a stickiness rating of 22% ( Apple Music tallied a 19% in comparison) had only 100,000 unique monthly users in February.
For those unfamiliar with the term, a unique user is one who is counted as one visitor to a site no matter how many times he/she actually visits it.
source:
Verto
via
TechCrunch