Verizon's new Droid ad stars Edward Norton, doesn't talk about Fight Club
10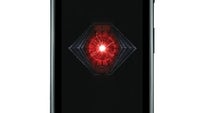 Verizon's new ad campaign focuses on two things: the Motorola Droid brand making a return to the advertising world, and Edward Norton being his usual hard-boiled self. As you can see,
the Droid Maxx
easily matches the intensity of the last 48 hours in his character's life, which have been anything but a sunny Caribbean weekend.
In the space of a minute and a half, the unlucky actor gets in and out of almost his entire career's worth of death-defying situations, with the Droid Maxx faithfully serving him amidst dangers of fatal women, air-crashes, ominous bearded axemen, angry mobsters and morgue personnel. Most of us wouldn't have the amount of breath it takes to mumble "OK, Google" after being through all that in just two days, but this is Edward Norton. He is the Droid Maxx's Smirking Revenge.
All in all, Verizon's ad definitely stands out on its own among this year's crop of celebrity-starring marketing campaigns by the likes of
HTC
and
Samsung
. Oh, and if you can't figure out what's up with the "48 hours" tagline, this is inspired by
the Droid Maxx's battery-life
reaching up to 48 hours.